Exclusive data shows that there is not a single two-year 95% loan-to-value mortgage available to most UK borrowers
The number of mortgages available for first time buyers with small deposits has shrunk even further in the wake of Nationwide's decision to pull its 95% loan-to-value mortgages.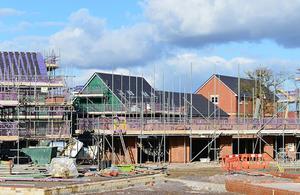 According to data compiled for Housing Today by Moneyfacts.co.uk, there were, as of close of play on Friday, no two-year fixed rate mortgages left available for all general borrowers with just a five per cent deposit.
The firm said the single two-year fixed rate mortgage at 95% loan-to-value (LTV) left in the market, provided by Teachers Building Society, was only available to those in the teaching profession.
In addition, it said there were only 16 products in total available at 95% LTV, down from 391 at the start of March, prior to the onset of the coronavirus pandemic. That equates to a fall of 96%, and is viewed by economists as likely to presage a fall in house prices.
The news suggests a further worsening in sentiment since Housing Today last month reported a 90% drop in the provision of 95% loan-to-value mortgages since the onset of lockdown.
When Nationwide cancelled its 95% LTV mortgages last week, it said it was doing so to guard against the prospect of borrowers falling in to negative equity, suggesting it is expecting a reduction in house prices which could be greater than 5%.
With the Bank of England predicting the sharpest fall in UK GDP for 300 years this year, estimates of the likely drop in house prices range between five per cent and 30%. Falling house prices in turn stop builders from building out sites.
In addition to the drop in 95% LTV mortgages, Moneyfacts.co.uk said the number of mortgages available to those with a 10% deposit had also slumped by more than 90%.
Rebecca Larkin, senior economist at the Construction Products Association (CPA), said the move was expected given the UK is entering one of the sharpest recessions in history, and compounded fears over rising unemployment and falling prices. She said: "Reduced appetite for lending, particularly at the higher loan-to-value ratios that had kept first-time buyer demand strong, completes a trio of negative market signals for house building in the near-term.
"Although house builders are busy back on site, the focus is on completing units already at an advanced stage of construction. Beyond this initial flurry of returns to site and once delayed purchases from April go through, the visibility of demand becomes much foggier."
The CPA has already predicted that housing starts will fall 60% this year with housebuilding output overall falling 42%.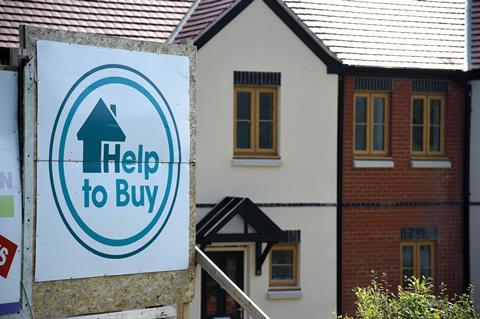 With the dropping away of first time buyer mortgages, the government is likely to come under more pressure to extend the Help to Buy scheme, which effectively gifts first time buyers a 20% deposit on new build houses.
Brian Berry, chief executive of the Federation of Master Builders, said: "The death of the 95% LTV mortgages is another blow not just for first time buyers wanting to get on the housing ladder but also to small housebuilders.
"The percentage of small housebuilders has been declining for many years so the drying up of mortgages will merely accelerate this decline."
Eleanor Williams, policy expert at Moneyfacts.co.uk, said mortgage lending had been significantly impacted by the Coronavirus pandemic given concerns around the possibility of negative equity with the expectation that property prices may drop in the months to come.
She said: "These higher loan-to-value products are often favoured by first-time buyers, who are a vital part of keeping the housing market running. Therefore, we would hope to see lenders return these products to their ranges soon. The more providers who are able to do so will not only ensure greater choice is available to consumers but would hopefully also balance the level of demand."
Following the Nationwide's announcement last week, economist Iain Mulheirn, executive director of policy at the Tony Blair Institute, tweeted in response that the mortgage market "is about to demonstrate its dominant role in determining home ownership rates once again".