The cost of borrowing for those without big deposits is also rising
The number of mortgages available for home buyers with deposits of just 5% has collapsed by more than 90% during the coronavirus crisis, leading to fears over the ability of first time buyers to access finance.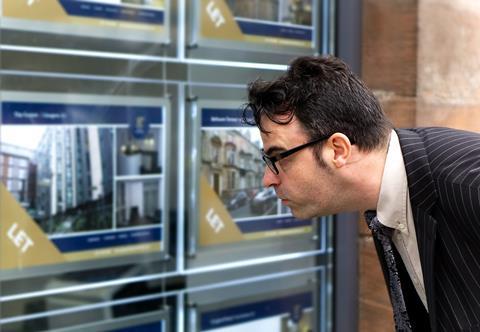 Data from personal finance comparison service Moneyfacts.co.uk, shared with Housing Today, shows that the provision of mortgages for first time buyers has largely dried up since the start of March.
If the trend continues, it is likely to see first time buyers even more reliant than previously on assistance from the government's Help to Buy scheme in order to buy a house, a scheme that is due to end in its current form at the start of 2021.
Moneyfacts said that the number of mortgages available to home buyers overall had dropped considerably since the imposition of lockdown, as lenders diverted resources to processing claims for mortgage holidays, and the government effectively shut the housing market.
However, while the number of products overall has fallen by around 45%, the number of mortgages available to those with a deposit worth just 5% of the value of the property, has slumped by 92%.
Moneyfacts said that 393 different mortgages were available at 95% loan-to-value on March 11, but that by May 20 this had fallen to just 30. For those with 10% deposits, the number of mortgages available has fallen by 84%.
And where interest rates have fallen across the wider market, for those buying at high loan-to-value ratios, the lack of competition has seen the cost of borrowing increase during lockdown.
A reduction in availability of mortgages, and the requirement for large deposits, was seen by many to be the immediate cause of the sharp falls in house prices experienced during the global financial crisis in 2008/9.
Eleanor Williams, finance expert at Moneyfacts, said: "First-time buyers are therefore likely to feel the effect of the current circumstances even more keenly than most. These borrowers are more likely to be looking for a low-deposit mortgage product, which as a sector of the market has contracted significantly. Purchasing when requiring a higher LTV product is also more likely to require a physical valuation
Housebuilders have lobbied government for an extension to the Help to Buy scheme in which the government effectively funds a 20% deposit for the home buyer with an equity loan. It is due to be reined in in 2021 and cancelled completely in 2023.