First official figures for pandemic-affected year show fastest growth since 2014
House prices increased last year at the fastest rate since 2014 despite the covid pandemic, according to the first official figures covering the whole of 2020.
The Office of National Statistics (ONS) figures showed that average house prices increased by 8.5% in 2020, to reach a record high of £252,000, after prices increased 1.2% in December.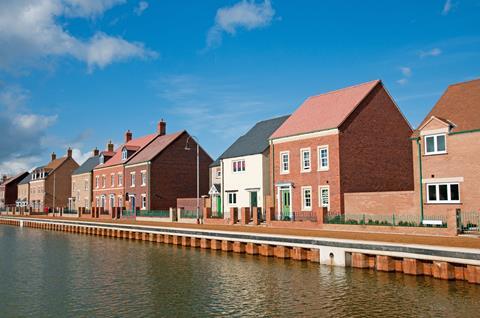 That put prices on average more than £20,000 higher at the end of 2020 than at the start of the year. The ONS figures, which come out later than data from mortgage lenders, are seen as the most reliable gauge of housing market strength as they are based on completed sales recorded by the Land Registry.
The rises come after a strong market rebound in the second half of last year following the temporary closure of the housing market in the spring lockdown, boosted by a temporary stamp duty holiday from last July on property sales below £500,000.
The fastest proportionate growth in 2020 was in Wales, according to the data, where prices rose by 10.7%, compared to 8.5% in England, 8.4% in Scotland and just 5.3% in Northern Ireland.
In England, the fastest growing region was the North west, up more than 11%, with the East Midlands, the South west, and Yorkshire and the Humber all experiencing growth of more than 10%.
London was the slowest growing region in 2020, with prices up just 3.5%.
The data also showed London and Scotland were the only parts of the UK to experience a fall in prices in the final month of last year.
By type of property, detached, semi-detached and terraced properties all saw above average rises in property values in the year, with only flats seeing much lower growth in prices.
The most recent data from mortgage lenders and surveyors has suggested a cooling in the housing market as the March end of the stamp duty holiday nears, however figures from Rightmove this week appear to demonstrate demand is nonetheless remaining resilient.
Paul Stockwell, chief commercial officer of lender Gatehouse Bank, said: "When the UK and the property market went into lockdown in March last year, few would have predicted house prices would climb 8.5 per cent over the year.
"This rate of growth has not been seen since 2014, and the fact that this has happened in the same year as a global pandemic makes it all the more remarkable.