Mortgage lender says annual inflation at seven year high after 1.3% leap in May
House price inflation hit its highest level in nearly seven years in May, according to the latest house price index from the Halifax.
The mortgage lender said that average prices rose a further 1.3% in the month to reach an all-time high of £261,743, 9.5% above the level seen in the same month a year ago.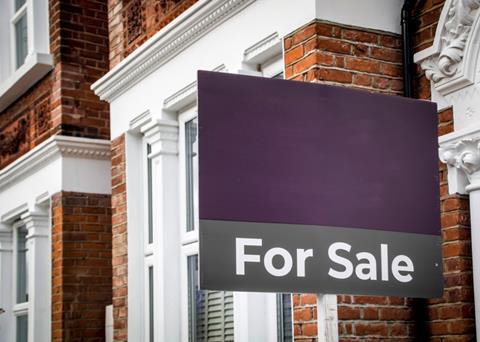 Wales saw the highest annual growth of any UK nation or region, up 11.9%, with the North-west and the Yorkshire & Humber regions also seeing double-digit price rises. These are the biggest annual rises seen in any of these areas since before the global financial crisis.
The Halifax said that prices in London were continuing to grow more slowly than elsewhere, and that growth in the south of England was also now lagging behind other parts of the UK.
Although steep, the Halifax rise was actually less marked than that reported by Nationwide last week, which said that prices rose 1.8% in May, and were now up almost 11% year-on-year.
Russell Galley, managing director of the Halifax, said the latest rise meant the average UK home has increased in value by more than £22,000 over the past 12 months, with lockdown restrictions having resulted in an unexpected build-up of savings for many potential purchasers, which can now be deployed to fund bigger deposits for bigger properties.
He said: "The current strength in house prices also points to a deeper and long-lasting change as buyer preferences shift in anticipation of new, post-pandemic lifestyles.
"These trends, coupled with growing confidence in a more rapid recovery in economic activity if restrictions continue to be eased, are likely to support house prices for some time to come, particularly given the continued shortage of properties for sale."
The figures came as new data emerged showing that mortgage availability had increased to its highest level since the onset of the covid-19 pandemic, with the number of 95% loan to value mortgages in particular having now risen six-fold since June last year. Moneyfacts.co.uk said there were now 192 95% mortgages available to buyers, up from just 31 in June last year.
This rise, seen in the wake of the launch of a government mortgage guarantee scheme in April, is however, yet to benefit housebuilders, with many mortgage lenders excluding new-build housing from their 95% mortgages.
Iain McKenzie, CEO of The Guild of Property Professionals, said estate agents were running out of homes to sell such was the demand to buy.
"Increased demand coupled with a shortage of properties for sale have caused prices to soar higher than the savings made from the stamp duty holiday, meaning many houses are selling for a premium," he said. "House prices are likely to keep rising for the foreseeable future."