Levelling Up department confirms it will be looking at approaching smaller house builders in a "targeted way"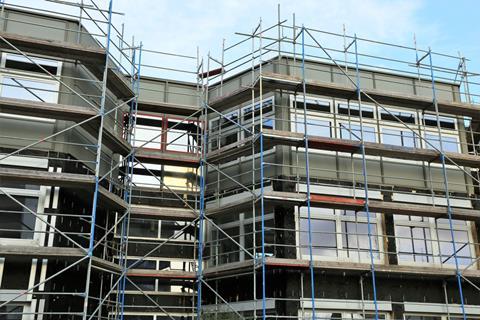 The Government will be going to smaller house builders to ask them to commit to remediating their own blocks above 11m, a government spokesperson has confirmed to Housing Today.
It will do this "in due course" and in a "targeted way", a Department for Levelling Up, Housing and Communities spokesperson said.
This comes after an initial 53 of the largest developers were asked to sign a pledge to remediate their own blocks of more than 11m in height, going back 30 years, at their own expense. So far 39 have signed, with London-based Telford Homes becoming the latest.
The spokesperson could not say when exactly the house builders would be targeted or on which criteria they would be chosen.
Andrew Mellor, partner at PRP architects, said that it was likely a lot of the smaller developers would not have blocks over 11m, or if they did it would be only one or two. But he added that "financially they could be hit in some way".
See also>> The Building Safety Bill becomes law – here is what you need to know
He thought the government would be looking at income to decide which house builders to target.
Rico Wojtulewicz, head of housing and planning policy at the National Federation of Builders, suggested the DLUHC had "changed tack" with introducing a £3bn tax through an extension of the Building Safety Levy, showing they would not fairly target builders.
"There has been no transparency over which buildings and works are scheduled for remediation, so we do not expect this to be the last time the Government disproportionately targets builders. Their strategy is based on optics and votes."
Housing secretary Michael Gove has been clear that firms failing to sign the pledge would be stopped from trading, through powers introduced in the Building Safety Act last week.
Building safety minister Lord Stephen Greenhalgh told House Today this week the Building Safety Act powers were "not for show" and would be used on house builders that do not contribute towards fire safety remediation costs. Barratt boss David Thomas yesterday wrote to Gove describing the proposed levy as "unjust and disproportionate".