London-based Telford Homes becomes the 39th developer to sign the letter committing to remediating its blocks above 11m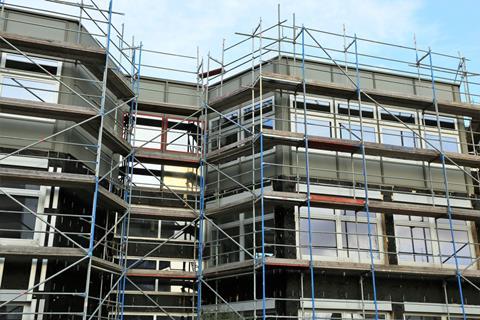 Telford Homes has signed the government pledge to remediate any of its own blocks of more than 11m affected by the fire safety crisis, after asking for more time to make the decision.
The London-based developer is the 39th firm to sign the building safety pledge, out of the 53 house builders that were reportedly asked to do so by the government.
A spokesperson for the £240m-turnover company said: "After evaluating this matter, Telford Homes has signed the building safety pledge.
"We acknowledge the development industry's responsibility to leaseholders and will continue to work with key stakeholders to address this issue."
The developer was not in the original list of 35 house builders published by the Department for Levelling Up, Housing and Communities (DLUHC) on 13 April. It said at the time the matter was "complex" and it was discussing it with its key stakeholders, including industry body the Homes Builders Federation.
Michael Gove on 13 April said he would "do whatever it takes to hold industry to account", and the department added at the time: "For the companies yet to make the pledge, the secretary of state has also confirmed there is little time left for them to sign up, and that those who continue to refuse will face consequences if they fail to do so."
A DLUHC spokesperson told Housing Today it would not release the list of 53 larger developers the government had asked to sign the pledge but explained negotiations were "still underway" and some developers were in the "final processes of signing".