Minister for building safety Stephen Greenhalgh tweets that mammoth legislation in line for Royal Assent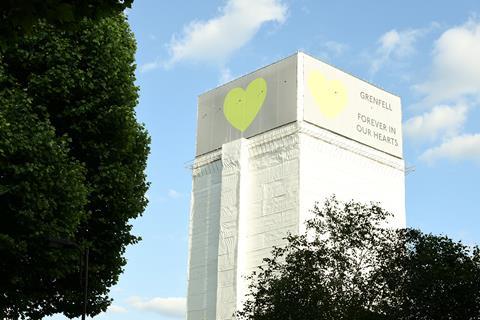 A bill promising to bring in the biggest overhaul in building safety regulations for nearly 40 years is expected to become law tomorrow.
Minister for building safety Stephen Greenhalgh tweeted this morning that the Building Safety Bill, which started its progress through parliament with its first reading in the Commons on 5 July last year, is to get Royal Assent tomorrow.
The landmark Building Safety Bill will now gain Royal Assent tomorrow bringing about the biggest changes in building safety legislation in our history. The bill also introduces the waterfall with these #leaseholder protections: https://t.co/ITkUwnRsb8

— Stephen Greenhalgh (@team_greenhalgh) April 27, 2022
The bill, drawn up after the 2017 Grenfell fire in Kensington in which 72 people died, will bring into law the recommended changes to the system of building regulations for high rise buildings made by Dame Judith Hackitt in her review of building and fire regulations, published in 2018. It also contains recent leaseholder protection, or "waterfall", which shifts the responsibility of paying for block remediation from leaseholders to developers, first, and then to freeholders or block owners.
See also: The Building Safety Bill becomes law - here is what you need to know
The bill will also bring in laws backing up secretary of state Michael Gove's threats that could stop developers trading if they do not sign the cladding pledge, committing to remediating their own tower blocks between 11m and 18m high. And it will give the government power to set up a £3bn levy to pay to repair so called "orphan" mid-rise buildings, where the freeholder or owner can not be found.
House builders hit back at the £3bn levy, with boss of the Home Builders Federation, Stewart Baseley, describing it as "unacceptable". A total of 38 developers have so far signed the government's cladding pledge.