Housebuilders say plans to develop offsetting solution and upgrade waterworks by 2030 falls short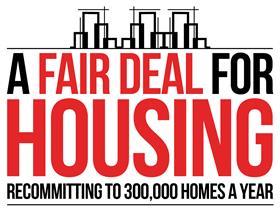 The government has unveiled a package of measures designed to help developers and councils hit by the nutrient pollution crisis currently holding up plans for more than 100,000 homes.
In a joint statement from the environment and levelling up departments (Defra and DLUHC), the government said it will legislate to force water companies to upgrade water treatment works by 2030, and roll out a national nutrient pollution mitigation programme to enable councils to grant planning permissions in affected areas.
However, housebuilders have already hit out at the announcement, with the Home Builders Federation (HBF) saying the proposals "do not match the scale or urgency of the issue".
The plans follow the issuing of fresh guidance by environment quango Natural England in March, which left 74 local authorities covering 27 river catchments unable to issue planning approvals for homes in part or all of their areas, unless developments were able to prove "nutrient neutrality".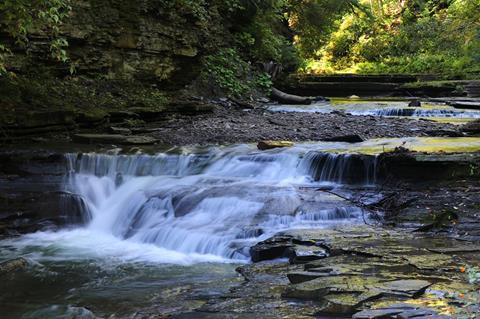 Following a European Court ruling in 2018, councils are unable to approve developments which will contribute to nutrient pollution in protected habitats where the habitat is already deemed to be in an "unfavourable condition". The HBF claims that more than 100,000 homes are now held up in the planning pipeline, despite the fact that new housing contributes a very small proportion of the problem.
The government said its plans will see a new legal duty placed on water companies in England to upgrade wastewater treatment works by 2030 in 'nutrient neutrality' areas to the "highest achievable technological levels".
This duty will be introduced through an amendment to the Levelling Up and Regeneration Bill, currently in Parliament, and the government said that once in law, it wanted these improvements to be factored in for the purposes of Habitats Regulation Assessments – implying it hoped the existence of duty itself may allow permissions to be granted that wouldn't be otherwise.
Housing Today's A Fair Deal for Housing campaign, which seeks to increase housebuilding to 300,000 homes a year, has suggested government act strategically to deal with the issue of nutrient neutrality.
>> See also: How do we stop the nutrient neturality problem holding up development?
>> See also: Solving nutrient neutrality puzzle is a key test of ministers' housebuilding commitment
The Government said it will also work with water companies to identify where necessary upgrades can be accelerated and delivered sooner.
According to figures secured by Housing Today from Defra, around 40% of phosphate pollution and 48% of nitrate pollution which leaches into water courses comes currently from sewage treatment works.
The government said Natural England's new Nutrient Mitigation Scheme will see the body develop woodland and wetland projects which will provide credits that developers can buy into, providing sufficient mitigation to allow their schemes to go ahead.
The departments said the scheme will be designed to dovetail with existing locally-developed mitigation schemes, and will prioritise SME developers most affected by the nutrient neutrality crisis.
The government said the scheme will be in place by the autumn, but did not spell out whether that meant it expected developers to be able to necessarily buy credits and secure planning permissions from that point.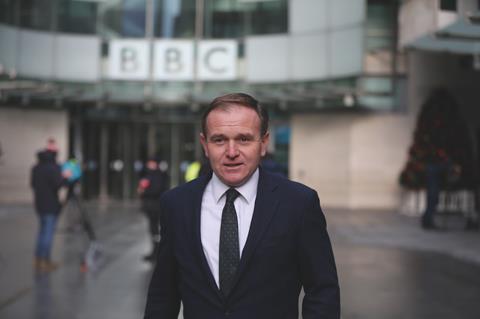 Environment secretary George Eustice (pictured, left) told the House of Commons yesterday that the upgrades to wastewater treatment works "will reduce a significant source of nutrient pollution, helping to recover these crucial habitats, which will thereby reduce the level of mitigation required by individual developers when legislation comes into force."
He said that mitigation scheme will "will support the delivery of the tens of thousands of homes currently in the planning system, by significantly reducing the cost of mitigation requirements", adding that: "We will announce further details in the autumn when the scheme will launch, and in the meantime, Natural England will be in touch with local authorities and developers."
However, George Eustace made clear that developers and planning authorities in affected areas with outline or reserved matters permission in need of full approval, or with full approval but with remaining conditions to discharge, are still hit by the nutrients ban on approvals. He said: "The Habitats Regulations Assessment provisions apply to any consent, permission, or other authorisation, this may include post-permission approvals; reserved matters or discharges of conditions.
He added: "While we know [this] be disappointing to the developers whose sites are affected, it is important to ensure there is clarity on how the assessment provisions should operate."
The government's announcement contained no new measures to address the biggest source of pollution, according to government figures, which is the agriculture sector. The figures provided to Housing Today by Defra showed that agriculture was responsible for 40-50% of phosphate pollution in affected areas, and 52% of nitrate pollution.
The government did say it had already provided new funding to the Environment Agency to increase farm inspections to at least 4,000 inspections a year by 2023, and was launching a future farming scheme that will reward farmers and land managers for actions to reduce run-off.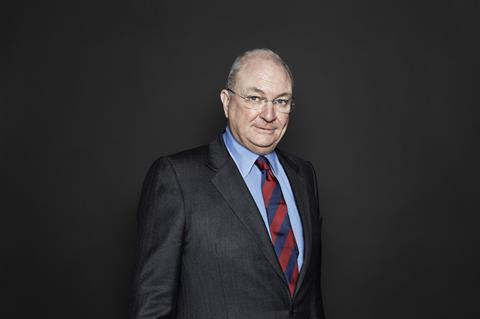 Stewart Basely, executive chair of the HBF (pictured, right), said: "It is encouraging that after almost three years of home builders pleas, the Government is now looking to find solutions, but these proposals do not match the scale or urgency of the issue and would take years to implement.
"Nature based solutions may play a marginal part in the solution but much more is needed, including effective transitional arrangement to get construction work restarted immediately.
"The social and economic implications of further delays are significant with many small businesses in affected areas now on the verge of collapse."
Cllr David Renard, environment spokesperson for the Local Government Association welcomed the announcement, but said England also needed to "act quickly to reduce all pollution at source".
"It is positive that new obligations are being placed on water companies and that Natural England will play a more active role in finding mitigation solutions and it is also critical to maintain the protections for our rivers and to remain focused on delivering the reduction of pollutants from entering the rivers in the first place.
A Fair Deal for Housing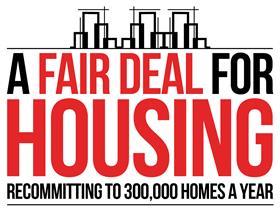 Housing Today believes the government should not back away from its manifesto pledge of building 300,000 new homes a year by the middle of the decade. We badly need more homes, and a lack of supply is a major factor in creating problems of affordability for both buyers and renters.
Over the next few months, Housing Today  will be exploring potential solutions to help us ramp up housebuilding to 300,000. These are likely to include different ways of working, funding asks of government and policy ideas that could boost housebuilding.
We want to hear from you: what do you think can make a difference at a policy level?
What can the industry do better?

We believe that, with the right commitments from ministers and the industry, it is possible to build more homes and help the government to meet its objectives to "build beautiful", improve quality and safety, boost home ownership and level up the UK.