Delancey and Oxford Properties, part owners of the build-to-rent developer, raise cash from institutions
Developers Delancey and Oxford Properties have together raised £410m to invest in the build-to-rent developer Get Living, which turned the former athlete's village on the 2012 Olympic Park in east London into rented homes.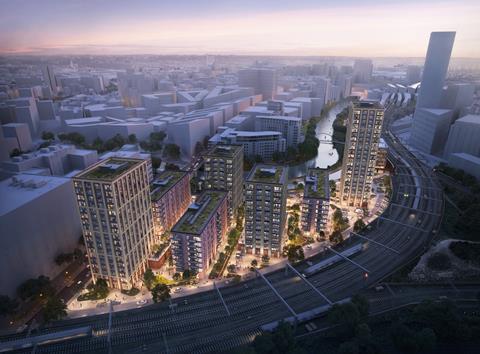 The firms said the money will be used to extend Get Living's development pipeline, with the aim of the landlord constructing a portfolio of between 12,000 and 14,000 homes for rent.
Delancey and Oxford Properties are joint owners of investment vehicle Door, which has raised the funds. Door is joint owner of Get Living, alongside Qatari Diar and APG Asset Management.
The money brings the total raised by Door since its creation to £1.2bn, and comes after £250m was committed to the vehicle in March this year. The extra £410m includes £260m from Allianz Real Estate and £150m from the Local Pensions Partnership.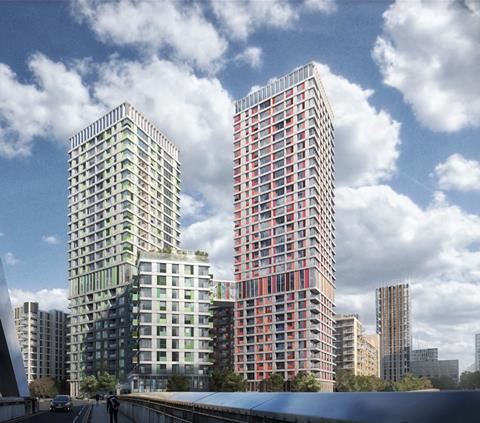 Alongside the former athlete's village, now known as East Village (pictured left), Get Living is behind the Elephant Central development in south London and the New Maker Yard scheme in Manchester.
The firms said that Get Living will now target increased operational efficiencies from the larger scale alongside an exceptional customer proposition.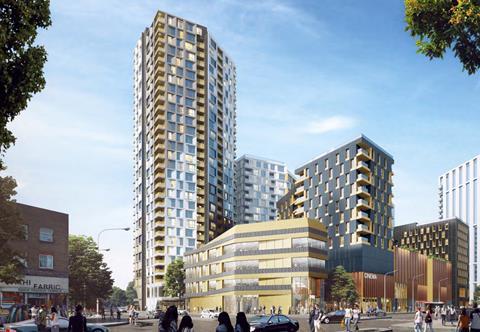 Get Living recently announced a £252 million forward funding deal to accelerate construction of the second phase of the Lewisham Gateway development (pictured, right) i south-east London, which will take the total number of homes owned or in the development pipeline to more than 8,000 across four cities.
The firm claims to have 1,800 homes currently under construction and a pipeline of 3,500, with 2,900 already under management.
Joanne McNamara, head of Europe at Oxford Properties, said: "To have secured these significant commitments from high-quality institutional investors in the current market is a strong endorsement of the quality of the Get Living platform, of our strategy and our ambitions to scale the business.
"The residential rental sector has demonstrated its resilience during the pandemic and the long-term fundamentals underpinning the asset class remain unchanged."