BSI produces government-backed fire safety guide aimed at replacing Consolidated Advice Note
The BSI has today published a new code of practice covering the fire risk appraisal of external wall systems on flat blocks, following the government's decision to withdraw its consolidated advice note covering the same issue.
Housing secretary Michael Gove finally withdrew the government's controversial consolidate advice note (CAN) on fire safety on Monday as part of a bid to free up the market for buying and selling homes in flat blocks, which has been brought to a standstill in some areas because of lender concerns over fire safety.
The CAN, which was designed to advise building owners how to keep homes safe, has been seen as driving lenders' requirements that fire risk assessments are undertaken on medium rise blocks of flats prior to issuing mortgages, which has left many occupiers unable to sell.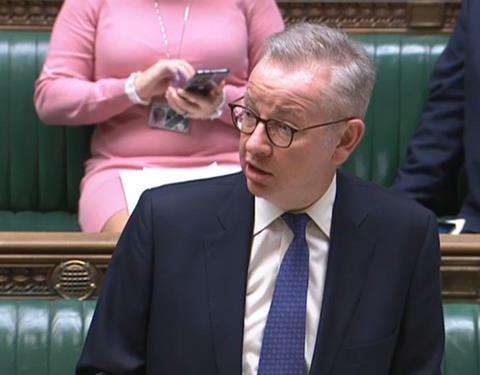 On Monday Gove said the CAN had been "wrongly interpreted and has driven a cautious approach to building safety in buildings that are safe that goes beyond what we consider necessary."
He said the government was instead supporting "new, proportionate guidance for assessors, developed by the British Standards Institution", which is what has now been published.
The British Standards Institute said the new code of practice, named PAS 9880:2022 had been developed by a steering group of construction, fire, housing and safety experts, in order to guide fire engineers and other building professionals in fire risk appraisals of external walls.
The standard, which is sponsored by the Department for Levelling Up, Housing and Communities and the Home Office, is not intended as an alternative to RICS' EWS1 form, which guides valuation surveys, but the government is hoping EWS1 forms will refer back to it.
To view or download the new PAS, click here.