Activist investor accuses housebuilder of 'persistent underperformance' and calls for board revamp
Investment firm Elliott Advisors has launched an audacious bid to spark a full management overhaul at Taylor Wimpey, accusing the existing board of presiding over persistent "poor financial performance".
Housing Today reported last week that the activist investor, which backed the reverse takeover of housebuilder Avant by Berkeley DeVeer earlier this year, had built up a stake in Taylor Wimpey with a view to prompting "corporate activity" at the listed housebuilder.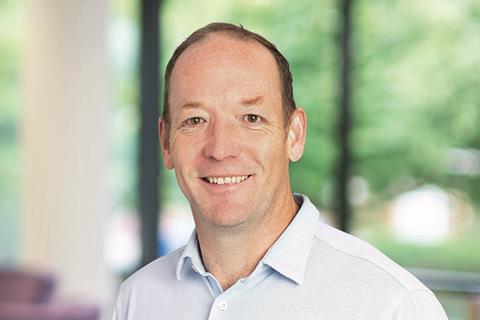 A day after that emerged, long-time chief executive Pete Redfern announced his resignation from the £2.8bn turnover business, a move he insisted was not linked to the intervention by Elliott Advisers.
In a open letter to Taylor Wimpey's board, published late on Friday, Elliott Advisers said it was now a "top five" investor in Taylor Wimpey, but that "a series of operational and strategic missteps has resulted in persistent share-price underperformance, leaving shareholders frustrated and lacking confidence in the Company."
It called for Taylor Wimpey to ensure a "transparent and thorough" process to appoint a new chief executive, focusing on external rather than internal candidates, and make a series of board changes to support the new boss.
Responding, a Taylor Wimpey spokesperson said it had not met with Elliott Advisors, or received any formal proposal from the firm prior to the open letter being published.
Taylor Wimpey is understood not to know how many shares Elliott Advisers owns or controls.
The letter from Elliott comes amid speculation the firm is angling to install controversial former Persimmon boss Jeff Fairburn to lead Taylor Wimpey, given Elliott's existing relationship with him through the Avant deal. Fairburn now leads Avant, having been appointed chief executive of regional Yorkshire builder Berkeley DeVeer just months before its reverse takeover of privately-held Avant, backed by Elliott Advisers.
The letter to the Taylor Wimpey board, makes clear it believes the new chief executive search should "focus on external candidates who have not been a party to the underperformance to date" – contrasting with Taylor Wimpey's statement, which made clear both internal and external candidates were being considered.
Elliott Advisers blamed the alleged "underperformance" of Taylor Wimpey on a "failed large sites strategy" from 2018, which it said prioritised sales volume growth over profitability, and said the £500m equity raise did not succeed in producing the advertised "exceptional land buying opportunity".
>> See also: Pete Redfern: 'We were right to shut down so we could come back safer'
It also pointed to the firm's performance during the pandemic, which it said had been the worst of any of its listed peers. The letter referenced comments made by Redfern in an interview with Housing Today, where he admitted he could have pushed the business harder during the immediate recovery from the spring 2020 lockdown.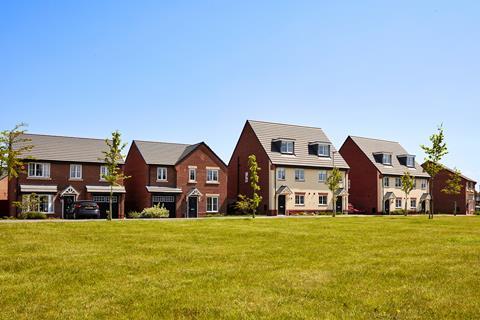 The letter said: "Taylor Wimpey's share price does not reflect the considerable potential of its business.
"We believe this share-price underperformance is primarily due to the collapse in investor confidence in the Company's leadership in recent years, the aforementioned strategic failings, together with a history of overpromising and under-delivering."
Elliott said the new chief executive needed to possess deep operational knowledge of housebuilding, an established track record in the U.K, and greater credibility with investors.
It added the board needed to appoint of at least two new independent directors and the form a new committee of the Board to advise on operations.
A spokesperson for Taylor Wimpey said: "Taylor Wimpey delivered record interim profits and increased guidance for the full year in August.
"This follows a successful and well-timed £500 million equity raise in 2020 which enabled the company to invest in a total of £1.7 billion of new land at a time when there was a lack of competition in the land market and prices were considerably lower than they are today.
"The company is set for another year of growth in 2022 and given the equity raise will deliver accelerated growth from 2023."
Shares in Taylor Wimpey initially spiked on the news of Elliott's intervention on Friday, before falling back.