But estate agent says release of pent up desire for new homes won't stop production falling this year
Demand for new build homes has returned since lockdown and is now higher than it was at this time last year, but production for 2020 is still expected to be sharply down, according to estate agent Knight Frank.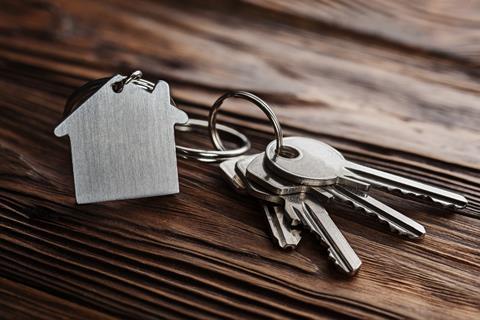 The firm said the number of applicants registering an interest in new build homes in the first two weeks of June was 4% higher than the same period last year, following on from interest in May being higher than any month in 2019.
It said that despite social distancing measures and the fact that not all sales and marketing suites have so far reopened, viewing levels since the market reopened in May were only 6% below the five weekly average.
The firm said that in London its schemes offering Help to Buy were doing particularly well, as were high-end apartments in prime areas, with flats being bought unseen by remote buyers.
Oliver Knight, residential research partner at Knight Frank said sentiment in the new homes market had "held up relatively well, with a market that was dormant for eight weeks coming back to life."
The figures are the latest in a series of positive reports from estate agents and online property portals suggesting strong demand in the market. Website Rightmove said it had seen its busiest period ever since lockdown rules on the housing market had been lifted, with demand particularly strong outside London.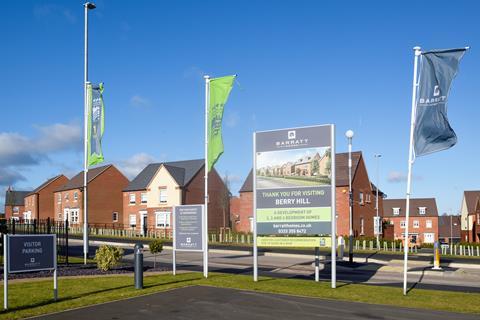 However, they contrast with the overall market picture provided by the RICS's monthly survey, the latest of which saw demand continuing to fall in May, albeit at a much slower rate than in April.
They also contrast with predictions of likely price falls in the market as the economic fallout from the covid crisis deepens, with the Bank of England predicting the sharpest recession in hundreds of years. Mortgage lenders have also reined in their lending to first time buyers in anticipation of a likely fall in prices.
Hence, Knight Frank said it was still predicting that residential construction will fall by 35% this year, given the hiatus in sales and build activity, and will remain constrained for 12-18 months.
The Construction Products Association has forecast that residential construction output will drop by 42% this year, with new starts down 60%.
James Mannix, head of residential development at Knight Frank said housebuilders will be keeping a close eye on the recovery of the housing market in order to gradually increase output as demand returns.
He said: "The speed of this demand increase will also effect land-buying decisions. Deals are still taking place, but at a slower rate with delayed completions, covid-19 clauses, and extensions to bid deadlines."