Housebuilder's framework agreement follows similar 3,000-home deal with Sigma last month
Countryside has signed a deal with Goldman Sachs which could see the construction of up to 1,000 homes for private rent over three years.
The housebuilder said it had signed an initial deal with the US investment banking giant's merchant banking division to build 410 homes for rent across three sites in Bicester, West Bromwich and Wolverhampton.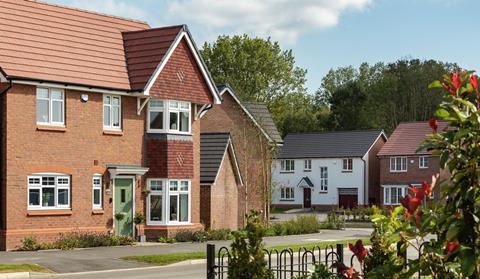 It said it had also reached a "framework" agreement that sets the stage for further deals which would enable delivery of up to 1,000 homes in total.
Countryside said its partnerships division was currently evaluating a "broader pipeline" of build to rent opportunities alongside Goldman Sachs.
Last month Countryside signed another framework agreement with Sigma Capital and private equity firm EQT to build up to 3,000 homes across London. Goldman Sachs invested £75m in UK modular start-up TopHat last year.
Chris Semones, managing director at Goldman Sachs, said: "We look forward to partnering with a firm of Countryside's calibre and experience in pursuing our aspirations to invest significant capital in high-quality new homes in the UK."
Iain McPherson, group chief executive of Countryside, said the firm continued to see "strong interest from new and existing partners to deliver PRS homes as part of sustainable mixed-tenure communities across the UK".