New Homes Quality Board has also started procurement for new housing ombudsman
The New Homes Quality Board has launched a consultation on a new code of practice for the housebuilding industry – to be enforced by a new housing ombudsman.
The New Homes Quality Code has been issued for a four-week consultation, with the aim of getting the code finalised in advance of the new ombudsman service going live before the end of the year.
The new code, which the quality board that has devised it says has been four years in the making, is an attempt to get a robust voluntary system of consumer regulation in place for the housebuilding sector after facing serious criticisms in recent years.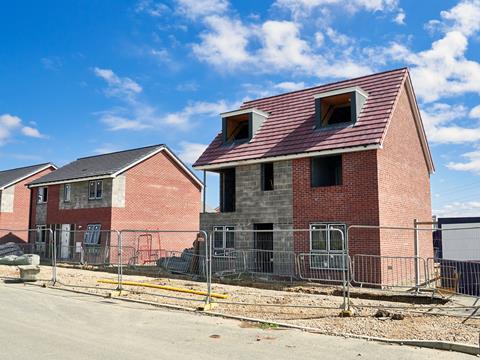 The government has expressed its support for the initiative, but has also pledged to put in place a statutory housing ombudsman with full legal powers if the system isn't doing enough to protect homebuyers.
The new code will require builders to have an effective after care service to deal with snagging problems, and a robust complaints process – with any unresolved issues to be dealt with by the Ombudsman.
The publication of the draft code comes after the body late last month issued a tender notice kick-starting procurement of the body to run the Ombudsman service.
The New Homes Quality Board (NHQB) which is drawing up the new service has been criticised by some consumer rights lobbyists for being too weighted towards industry figures, with only one member of the board representing home buyers.
However, Natalie Elphicke, chairman of the NHQB said: "I believe that the New Homes Quality Code fills the gaps in existing protections and will drive up build quality standards and consumer protections. It requires builders to treat their customers fairly, respond quickly to any issues they have, or be subject to referral to the independent New Homes Ombudsman we will put in place."
The minister for rough sleeping and housing, Eddie Hughes MP said the launch of the consultation represented "a great step forward for the industry". He said: "We will continue to work with the NHQB to complement the government's plan for legislation on the new homes ombudsman, to resolve disputes and to hold shoddy developers to account."