Firm bounces back to profit in year to June and launches drive to double build rate
Retirement housebuilder Churchill says its business has rebounded strongly after revenues fell by nearly 60% in the wake of the covid pandemic.
The firm said its results for the year June 2021 will show the business returning to profit and reporting revenue of £160m, up 75% from the 91.4m reported in 2020.
The firm said it will report pre-tax profit of £38.9m when it files accounts at Companies House, recovering from a loss of 11.3m reported in 2020 after sites were shut in the midst of the covid crisis.
However, the recovery in turnover still leaves the firm a long way short of the £208m turnover and £55m pre-tax profit reported in 2019 prior to the pandemic.
The firm's statement said the firm's average selling price increased to £333,000, up from £319,000, with 413 homes sold, next to just 280 in 2020.
The figures came as the Hampshire-based business, set up by the son of the founder of McCarthy & Stone, unveiled a new target to hit 1,000 completions per year by 2025.
Retirement housebuilders were hit harder than the wider sector during the covid crisis, with their typically much older customers more reluctant to embark on purchasing a house while the disease was prevalent.
The firm said its growth plan was based on an anticipated 41% rise in over-65s to nearly 18 million by 2024, which it said would require the construction of 30,000 homes specifically for retirees to be built every year for the next decade.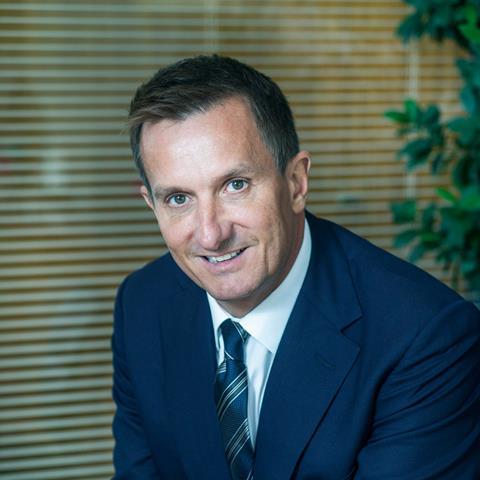 Spencer McCarthy, chairman and chief executive of Churchill (pictured), said he was "very pleased" at the results, which followed a "rebound in consumer confidence". He said: "This helped to generate strong momentum in sales activity, which has continued to build since the third lockdown lifted in March 2021.
"As a result, we are today announcing a new growth plan, with a target of achieving 1,000 property sales in 2025 whilst maintaining market leading margins, creating more jobs across every part of the Group and achieving a countrywide presence.
He added the growth plan was designed to "support the UK's growing need for retirement housing."
Churchill's results for the year are yet to be filed in full at Companies House