Countryside charity says prioritising derelict sites could help solve housing shortage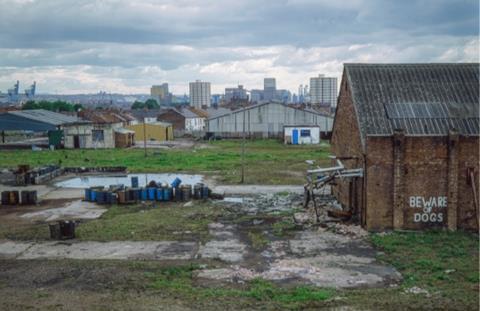 At least a million homes could be built on more than 18,000 brownfield sites across England, boosting run-down areas and saving developments from encroaching on land in the countryside, according to the Campaign for the Protection of Rural England.
The countryside charity looked at councils' brownfield land registers and concluded that of the 18,277 sites identified in its research – up 4% on last year's study – two-thirds of which were what it called "shovel-ready" and could deliver new homes within five years.
The CPRE called for the government to adopt a "brownfield first" approach to sites that councils had shown were available to be redeveloped, as this would help to transform run-down areas and provide more homes while preventing the unnecessary loss of countryside and green spaces for housing.
But the charity warned the definition of "previously developed land" as laid out in the registers' regulations meant that large numbers of sites were being missed, and the potential of the registers to bring forward as much suitable brownfield land for housing as possible was not being achieved.
Last week the CPRE attacked plans to build a million homes along the route of the Oxford-Cambridge Arc, suggesting an area of countryside the size of Birmingham could be devastated by the project.
Rebecca Pullinger, planning campaigner at the CPRE, said building on brownfield land presented an ideal opportunity "to remove local eyesores, breathe new life into areas requiring regeneration and help to limit the amount of countryside lost to development".
"Councils have worked hard to identify space suitable for more than one million new homes.
"But until we have a brownfield-first approach to development, and all types of previously developed land are considered, a large number of sites that could be transformed into desperately needed new homes will continue to be overlooked."