Campaign for the Protection of Rural England says million-home project will have 'devastating' impact on environment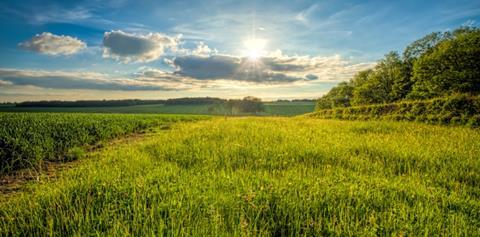 The Campaign for the Protection of Rural England (CPRE) is calling for a full public consultation on the government's proposals for the Oxford-Cambridge Arc, which could see a million homes and major infrastructure networks built across a swathe of land stretching between the two cities.
A poll conducted by Survation for the CPRE found 75% of the 1,500 people living along the corridor marked out for the Arc scheme believed the development will inevitably damage the local countryside and environment.
The government has identified the Arc, which stretches from Oxford to Cambridge via Milton Keynes and Bedford, as a key economic priority and plans to build a million homes along the route by 2050.
The CPRE has labelled the project "devastating", but in a joint declaration issued earlier this month the government, local authorities and local enterprise partnerships along the Arc said they "highly valued" the natural environment and were seeking to "meet economic and housing ambitions while overall improving, rather than degrading, the environment in the Arc".
However the CPRE has warned that building a million homes would see an area of countryside the size of Birmingham taken out by development.
Support for some housing was offered in the CPRE poll, but the charity said the scale was not acceptable to nearly 60% of respondents, while three quarters wanted more social housing than was being proposed.
The CPRE said without any formal consultation or environmental assessment the Arc's consequences could be "catastrophic for the local countryside, wildlife and environment" and be detrimental to local communities.
Paul Miner, the CPRE's head of strategic plans and devolution, said people "were right to be concerned" about the Arc.
"Rather than ignoring people and the environment in a rush for economic growth, consideration of the full effects on communities and the environment must be given priority.
"Before the government takes these proposals any further, it is imperative that a Strategic Environmental Assessment is carried out, along with a full public consultation on the proposals."
The MHCLG has been contacted for comment.