Building more homes on brownfield sites isn't the miracle supply solution some would like to think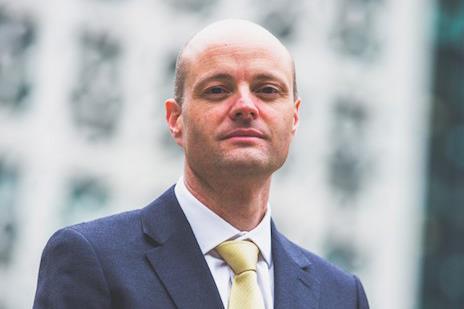 The last day of May saw the Ministry of Housing, Communities and Local Government (MHCLG) publish their annual Land Use Change Statistics. Among other things, this data records the previous land use of new housing developments.
The report reveals that, during the 2017-18 financial year, 53% of new homes were delivered on previously developed land - the lowest level recorded in the last five years when, on average, 57.2% of new homes have been delivered on brownfield sites.
Predictably, the Campaign to Protect Rural England (CPRE) jumped on these figures as proof that the countryside is facing an existential threat. "Building new homes on derelict land at a five-year low" proclaimed their press release.
While that claim is true in simplistic terms, unsurprisingly, the reality is a little different to the picture that CPRE have chosen to paint. The total number of new homes completed last year was at a five-year high so, while the proportion of new homes delivered on brownfield land might seem low, the number in absolute terms is the second-highest over the last five years. In fact, it is only a few hundred off first place and almost 30% higher than the low-water mark in 2013-14. That suggests developers are becoming better than ever at delivering development on brownfield sites.
The reality is a little different to the picture that CPRE have chosen to paint
Ensuring as much development as possible takes place on previously developed land is a particular focus for many anti-development campaigners. It's a simple idea with much to commend it – it is self-evidently more environmentally sustainable to build new homes on derelict land in urban areas than lose green fields. CPRE have even conducted their own research, which has identified brownfield sites capable of delivering some 1,000,000 new homes – a fact of which they frequently remind us.
That figure is taken from local authority Brownfield Land Registers, and there is no reason to doubt its veracity. Yet it equates to just a little over three years' supply against the government's 300,000 homes a year target. Each council is tasked with maintaining a supply of deliverable housing land sufficient to meet housing need for the next five years, so that brownfield land equates to roughly 60% of the target. Coincidentally, that is broadly the proportion of housing completions that takes place on brownfield land, suggesting that source of housing supply is being used relatively efficiently.
Of course, local authorities don't just plan for the next five years – they plan for the next 15 years or more. The supply of potential brownfield development sites pales in comparison to that time horizon. For example, research that we carried out in the North-west revealed a supply of brownfield land that is sufficient to meet around a third of the region's housing need over the period that local authorities are currently planning for.
Just 2% of new homes were delivered on sites in the green belt last year – a five-year low
Elsewhere in the MHCLG report, there is good news for the CPRE – although they chose not to highlight it. Just 2% of new homes were delivered on sites in the green belt last year – a five-year low. More than half of those homes were built on brownfield sites in the green belt – so not very green at all.
Overall, around 13% of England is designated as green belt (almost twice that which is developed), which again points towards planning policy doing a good job at protecting those areas from development. This is a view reinforced by the fact that there is actually more green belt today than there was in 1997.
Of course, when we use statistics to try to distil complex processes down to their essence, we inevitably lose the detail and nuance of what is actually going on. The delivery of new homes - and the choice of sites on which to do that – is far from straightforward. Sustainable development isn't just about preserving green fields – it's also about minimising travel distances, supporting local economies and ensuring everyone has access to a home they can afford. Those factors all have to be taken into account when decisions about where to locate new homes are made. There is no mathematical formula for doing so; no secret sauce – it comes down to the skill and experience of those involved in the plan-making process.
Trying to reduce the debate about housing delivery to a single figure – the number of homes delivered on brownfield land – loses that complexity. More than that, it does a disservice to all those councils who are attempting to face up to the difficult decisions about how many new homes to deliver and where.
Paul Smith is managing director of the Strategic Land Group