Housebuilding boom is fuelling demand, Ibstock says
Ibstock has become the latest firm to warn that demand for bricks is outstripping supply, thanks to a booming housing and DIY market.
In a trading update yesterday, the firm said it was restarting work on its new Atlas factory in the West Midlands, which was mothballed last year because of the covid-19 pandemic.
The warning comes amid concern over the supply of building materials for domestic construction. The Construction Products Association says that shortages of many imported materials are likely to lead to sharp price inflation.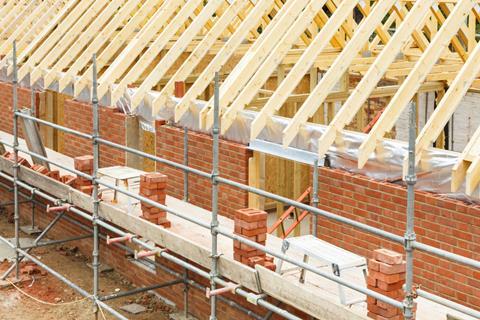 Ibstock's scheme at Walsall is expected to cost £60m and will also involve the firm upgrading its adjacent Aldridge brick factory.
It said the work will deliver annual capacity of 115 million bricks – a net increase in current capacity of 75 million bricks.
Ibstock said the Atlas scheme would be the first net zero brick manufacturing facility in the UK, with both schemes due to be completed in the second half of 2023. Full output should be achieved from late 2024.
In its update, Ibstock said: "As the residential housing market recovers, domestic demand for clay bricks will continue to exceed that available from domestic manufacturing capacity."
Chief executive Joe Hudson said: "We've made an encouraging start to 2021, supported by robust demand in both the new build housing and RMI markets."
Earlier, Michelmersh boss Frank Hanna told Housing Today's sister publication Building that demand for bricks was also being driven by a DIY boom fuelled by office staff working from home who now want to renovate where they live.
The firm was forced to close its five UK factories last April because of the pandemic. The shutdown caused it to lose 10 million bricks out of the normal 125 million that it produces every year.
The CPA this week said that more than 90% of product makers were expecting prices to rise in the coming year, while consultant Core Five said product price inflation in the housebuilding industry was currently running at 6.7%.