Investors voice anger over pay packages but Galliford Try housing deal sails through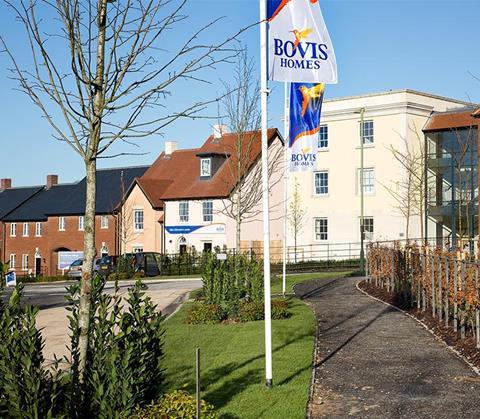 Bovis shareholders today narrowly approved the housebuilder's plans to pay its top executives huge bonuses, having backed the firm's £1.1bn bid to buy Galliford Try's Linden Homes and Partnerships businesses.
At Bovis' annual general meeting today a controversial resolution to approve directors' pay was passed by 65% of the 113 million votes cast, while investors rubber-stamped the Galliford Try deal with 96% of the votes.
Bovis had faced a storm of criticism when it outlined plans to hike executive bonuses by 150% and long term incentive plan (LTIP) payouts by 200% following completion of the acquisition.
Last week investment adviser ISS said "significant issues" had been identified with the proposed remuneration arrangements for the enlarged business post-takeover, including the fact maximum awards under the LTIP had increased to up to two times salary, and that "overarching discretion" would be granted to the business "which may potentially be used to increase award level excessively".
Bovis has said the proposed pay deals are fair given the "transformational" nature of the acquisition of Linden Homes and its Partnerships operation.
But after the vote Bovis said it recognised that a "significant minority" opposed LTIP as well as its remuneration policy.
The housebuilder said it had a "good understanding of the concerns of some of [its] shareholders" and it would "continue to engage with those shareholders and will provide an update on the views received on these issues and actions taken in response no later than in six months' time".
Last week Galliford Try shareholders voiced their approval of the £1.1bn deal with Bovis, which the pair said would create a top-five housebuilder.