More than four million older people would consider moving, poll by McCarthy Stone and YouGov finds
Around £516bn in equity is being held back as around four million older people stay in their homes despite being open to moving, research has found.
Retirement housing developer giant McCarthy Stone, in research produced with Yougov, said an estimated 4.3 million older people would consider moving from their property and around three million said they will need to downsize.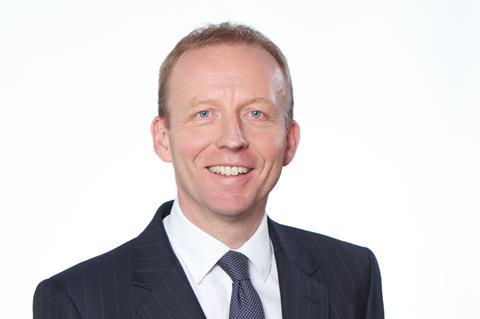 If all these people downsized, this would free up £516bn or £352bn in tied-up equity respectively which "could go towards health-related care costs while also directly releasing a number of properties back onto the housing market to help those further down the property ladder," McCarthy & Stone said.
The poll found that the lack of suitable accommodation was a barrier to moving with one in three respondents calling for the UK to prioritise the development of more retirement housing.
One in four respondents said a stamp duty exemption or downsizing would encourage them to move.
John Tonkiss, chief executive of McCarthy Stone, called on the government to exempt older people from stamp duty where they are downsizing into a retirement community. He also said ministers should establish a later living taskforce and that 10% of new housing should be for older people.
Tonkiss said: "Over the last few years, we have seen growing narratives that older people are 'refusing to downsize' and 'clogging up the housing market'.
"However, as these results show, this completely misses the mark. The reality is that for many older people there is a genuine desire to move and downsize, yet little has been done to encourage them to do so. If we are serious about protecting the interests of our ageing population, then the Government must rethink its approach to retirement housing to ensure we can begin to deliver the necessary supply."
See also>> Removing the barriers to later living development
The findings were extrapolated from survey responses from a weighted sample of 3,071 people over the age of 65 (see below).
The report follows the publication in December of the adult social care reform white paper, which pledged £300m of funding for councils to build more specialist accommodation and integrate housing into their health and care strategies.
Housing minister Chris Pincher told parliament last year he is in talks with the Department of Health about removing barriers to building later living homes.
McCarthy Stone is the largest retirement developer and manager of retirement housing the UK. In the year to 31 October 2019 it generated a turnover of £725m and built 2,402 homes. However, its business was severely disrupted by the pandemic with turnover falling to £197m and just 832 completions in the year to 31 October 2020.
AT-A-GLANCE: McCarthy Stone and Yougov's research findings
35% (c.4.3 million) older people would consider moving from their existing property
33% (c.4 million) of older people think there should be more retirement housing available in the UK
24% (c.3 million) of older people think they will need to downsize
23% (c.2.8 million) of older people feel that a stamp duty exemption for downsizing would encourage them to move
Findings were extrapolated from survey responses from a weighted sample of 3,071 people over the age of 65