Mayor of London claims highest starts for 'genuinely affordable' housing since 2003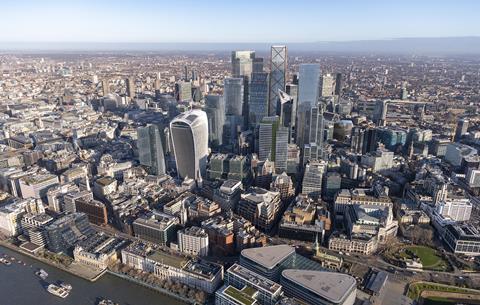 Affordable housing starts in the capital rose 41% in the year to March 22, according to statistics released by the Greater London Authority today.
Work started on 18,722 affordable homes in the capital between April 2021 and March 2022, compared to 13,318 the year before.
Completions also rose, by 12%, up from 9,051 in 2020/21 to 10,252 in the last financial year. However, they remained still well down from the high of 17,875 achieved under Boris Johnson's tenure in 2014/15.
The London mayor Sadiq Khan said the starts figures were "record-breaking" and that the starts were the highest since records began in 2003.
City Hall praised councils and housing associations for delivering homes despite disruption from the Covid pandemic and Brexit, including a labour shortage and soaring construction costs.
Khan said: "I am delighted to be able to announce that record-breaking numbers of genuinely affordable homes are being built in London. Fixing the housing crisis is an enormous challenge, but these latest figures show that even in the face of the pandemic, Brexit and soaring construction costs, we are continuing to turn the tide."
Nearly 10,000 homes started in the last year will be available at social rent levels – the highest annual figure in the last decade, the GLA said.
Every borough reported new starts in the last financial year with Southwark leading they way, beginning work on 2,090 new affordable homes in the last financial year.
Newham was the top borough for affordable housing completions, with 1,156 new homes finished by affordable housing providers and developers last year.
The mayor is calling on the government to give him greater powers and resources to allow the delivery of increased numbers of affordable homes.
He and his deputy mayor for Housing, Tom Copley, have lobbied ministers for additional grant funding for affordable housing in the capital. They also want the government to back council homebuilding as a key part of their Covid recovery plans and have demanded greater investment in construction skills and technology in the wake of Brexit.
Geeta Nanda, G15 Chair and Chief Executive of MTVH, said: "The rising costs of construction and other challenges mean that tackling the housing crisis is getting harder. We need to see a strong commitment from all involved to the future development of affordable homes in London."
Housing association L&Q released stats this month saying it had completed a sector record-breaking 4,157 new homes last year.