L&Q releases detailed figures confirming construction of the most homes ever by a housing association in one year
L&Q completed a sector record-breaking 4,157 new homes last year, it confirmed in a trading update today.
As previously reported by Housing Today, L&Q in 2021/22 built the most homes any housing association has ever delivered in a single year.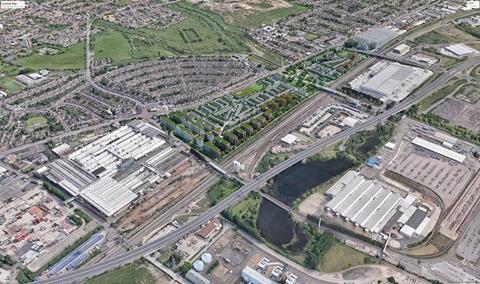 The housing association giant today published detailed figures of what chief executive Fiona Fletcher-Smith has described as a "bumper year" for development.
The 118,000-home association completed 4,157 new homes, a 54% increase on the previous year which was impacted by covid. Six in 10 of the homes built were for affordable tenures.
It increased its turnover 5.8% to £1.113bn and boosted its operating surplus from £307m to £315m year-on-year. Its post-tax surplus remained at broadly the same level at £207m (compared to £208m the previous year).
The record-breaking numbers from 2021/22 were due to L&Q previously ramping up development plans as part of a strategy to build 10,000 homes a year.
This plan has since been scaled back because of the need to divert money into improving existing housing stock. L&Q increased its annual spend on maintenance from £192m to £273m in 2021/22 and more than doubled major repairs expenditure to £71m.
See also>> How will developing housing associations cope with extra costs?
See also>> L&Q overhauls development division to deliver 32,000-home pipeline
It said: "In the last year we have completed over 400 building safety inspections and have previously announced that we would cover the costs of any remediation works needed to homes built by our in-house construction arm, protecting over 1,100 leaseholders from being charged for this work. We have launched the largest major works investment programme in the history of L&Q."
L&Q and development partner Countryside in March agreed a deal with Barking & Dagenham council to forward fund homes in a bid to speed up the 3,000-home Beam Park regeneration scheme in east London.