Housing minister tells parliament that 16% of blocks with Grenfell-style cladding will have incomplete remediation work
The government is projecting 16% of high-rise blocks with unsafe Aluminium Composite Material (ACM) cladding will still have incomplete remediation works by the end of the year.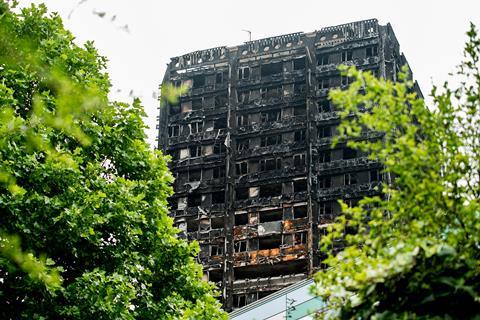 This suggests that 75 of the 468 buildings over 18 metres in height identified with the Grenfell-style cladding will still require work going into 2022. Data published by the government in April showed 107 of the 468 buildings still had ACM cladding.
Chris Pincher, the housing minister, responding to a question in the House of Commons, said: "We continue to see progress with the remediation of unsafe cladding systems. We project that 84% of high-rise residential buildings with unsafe ACM cladding will be completed by the end of 2021."
Pincher's admission represents another missed target by the government on recladding buildings with dangerous cladding in the wake of the Grenfell fire.
In 2019 the housing ministry said all ACM-clad high rises would be remediated by June 2020. When this deadline was missed, the department last summer told the housing select committee these works would be completed by the end of 2021.
However, Pincher said 95% of the unsafe ACM-clad buildings have either been made safe or had remediation begun on them.
James Murray, Labour MP for Ealing North, also asked Pincher for data on how many of the 77,500 blocks between 11 and 17 metres in height may be unsafe and how many of the 1,890 buildings over 18 metres that are progressing bids with the £1bn Building Safety Fund have been remediated.
Pincher, who was speaking on the anniversary of the Grenfell Tower disaster, said: "With respect to buildings that have had non-ACM, but dangerous cladding put on, I can tell him that some 685 buildings have now been registered for the Building Safety Fund, with £359 million of public funds allotted for their remediation.
"We are determined to go further and faster to make sure that people's homes are safe and that this issue is finally and completely put to bed".
Pincher added the government expects building owners who have applied for funding from the Building Safety Fund to be on-site at the end of September.