Green belt authority cancels series of local plan meetings after Boris Johnson tells Tories he wants to take 'pressure off the South-east'
Hertfordshire council Welwyn Hatfield has paused progress on its local plan citing Boris Johnson's party conference speech decrying green field housebuilding as justification.
The prime minister last week told delegates at the conference that he wanted to build the homes the country needs "not on green fields" and "not just jammed in the South-east", which has been interpreted by some Conservative backbenchers as a commitment to no more greenfield housing at all.
Welwyn Hatfield, which is situated in the metropolitan green belt surrounding London, has had its new local plan in for examination since 2017, with the council proposing to build 12,000 homes to 2036, and the plan inspector saying it needs to raise this figure to 15,200.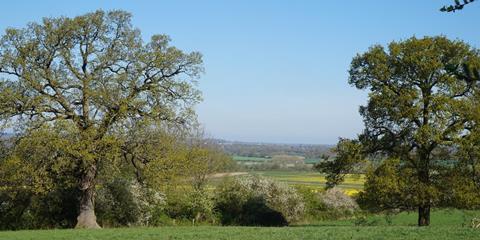 Doing so will require Welwyn Hatfield to review its green belt designation – which currently covers 79% of the council – to release sites from the green belt for housing.
However, it has now said it intends to cancel two meetings previously arranged to discuss the issue, including one next week and a specially convened full council meeting on November 4, citing Johnson's conference speech.
>> What do we know about what Gove's tenure will mean for housing?
>> Planning reform: Time to clean up
In addition to saying needed new homes should be built "not on green fields", Johnson made clear his levelling up policy was designed to "take the pressure off parts of the overheating South East, while simultaneously offering hope and opportunity to those areas that have felt left behind".
He added that he understood the concerns of those in the home counties worried that their "immemorial view of chalk downland is going to be desecrated by ugly new homes", and that he wanted to see homes built "on brownfield sites, in places where homes make sense".
The Telegraph last week reported that the government was coming under pressure from backbenchers in the wake of Johnson's speech to retrospectively withdraw planning permission for almost 200,000 homes permitted on greenfield sites.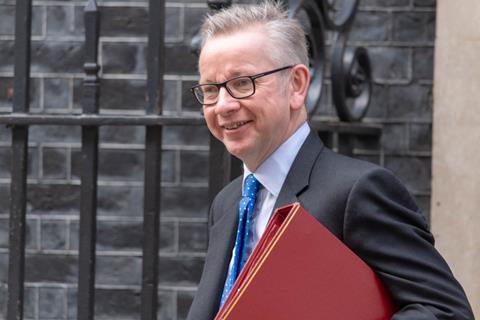 Announcing the pause in the local plan process, Welwyn Hatfield's six council cabinet members have also written to the new housing secretary, Michael Gove (pictured left), to ask what the apparent change in policy from the government means for their plan. Gove has publicly paused the government's proposed planning reform process, and himself told the conference that the focus of housebuilding efforts may need to move to different parts of the country.
Councillor Stephen Boulton, executive member for planning at the council and a signatory of the letter, said: "We have long expressed our resistance to over-development in the borough and made it clear that we feel a target of 15,200 homes for Welwyn Hatfield is too high. That is the expressed view of all political groups, and of our communities.

"We were intrigued by the Prime Minister's reference in his conference speech to not wanting to build on 'green fields', and we are now seeking the answer to two specific questions. Firstly, is there a possibility of further discussion on the target figure for new homes? And secondly, do the PM's comments suggest a change to planning policy in the near future?

"The timing is far from ideal, but at such a crucial stage of the development of our plan we feel it would be irresponsible for us not to take the opportunity to seek such clarification before we proceed."
The council said it will now only reschedule the meetings once it has heard back from Michael Gove.