Councillors overrule planning officers' recommendation to refuse permission because of parking shortfall
Watkin Jones has been given the green light to build a 651-home development in Bath comprising build-to-rent (BTR) and student homes.
Designed by Brock Carmichael and on an old car showroom site, it will provide 316 BTR properties in two buildings and 335 student homes in a third. The scheme, which has a gross development value of £130m, will also provide 682m² of commercial space.
Council officers had recommended the scheme be refused due to a car parking shortfall of 132 spaces against council planning requirements, but Bath and North East Somerset councillors approved the scheme yesterday.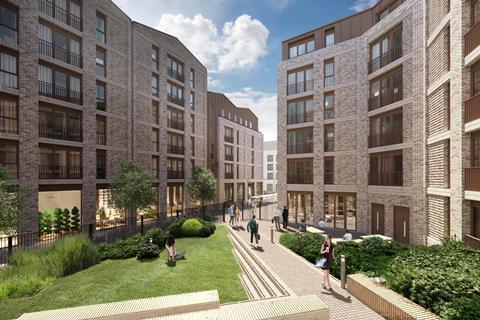 A spokesperson for Watkin Jones said this was due to the scheme's high environmental standards. It is aiming for a BREEAM rating of Excellent and will also provide 860 cycle spaces, a car club and charging points for electric cars.
Alex Pease, chief investment officer at Watkin Jones, said: "This scheme will offer a fantastic living experience for residents in a highly sustainable location near the centre of Bath.
"I'm thrilled that the committee saw the value that we will bring to the community, with hundreds of environmentally focused new homes that will appeal to a diverse range of people created on a brownfield site."
The BTR properties will range in size, with 153 one-bedroom, 109 two-bedroom and 11 three-bedroom homes. A total of 30% will be affordable, with 48 homes let at 60% of market rent and 47 let at 80%.
In June Watkin Jones secured permission for a 32-storey residential tower in Birmingham City centre.
The £354m-turnover developer also announced the appointment of a new chair and chief financial officer last month.