Student and build to rent housing developer says it expects to fix £15m cladding issues by next September
Student accommodation and build to rent specialist Watkin Jones said its interim numbers held up well as the firm recovers from the impact of covid.
It said pre-tax profit in the six months to March was down by just 3.3% to £25.8m on revenue off 4% to £178.4m.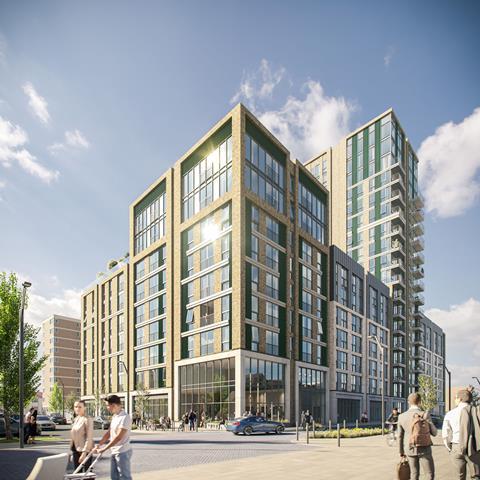 Chief executive Richard Simpson said: "All parts of the business have continued to perform well, and whilst our profit for the first half of the year was slightly below last year, this was because the first half last year was largely before the onset of the disruption caused by the pandemic."
It said it had spent a further £900,000 during the period fixing cladding on its schemes as part of a £15m provision it made last year. It said the remaining £9m would be spent by the end of next September.
Last September, Watkin Jones won planning permission for a 216-home BTR scheme in Hove, East Sussex, called Hove Gardens (pictured), with the firm saying it was now in advanced discussions about the sale of the development as well as BTR schemes in Leicester and south-east London which cover more than 500 units.