Latest regulator's report shows development activity returned to pre-pandemic level late in 2020
Housing associations reported significant reductions in unsold stock in the last three months of 2020 as they saw record housing sales during last autumn's strong lockdown recovery.
The latest quarterly assessment of housing association's financial health by the Regulator of Social Housing (RSH) also found that development activity returned close to pre-pandemic levels in the fourth quarter after a huge reduction during the spring lockdown.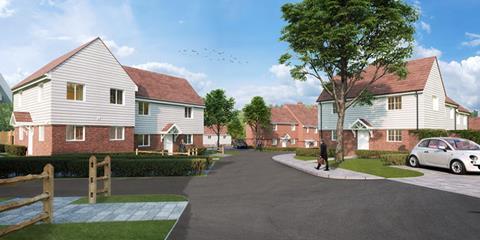 The report said that sales of both affordable home ownership properties and market priced homes were at the highest recorded level since data started being collected in 2014, hitting 4,665 and 1,664 respectively between October and December.
While the RSH survey did not find that the total number of unsold affordable home ownership properties had decreased significantly, it said the number unsold for more than six months fell by 25% to 2,994, after having hit its highest ever level in the wake of the covid crisis.
Likewise, the number of market sale units unsold decreased by 6%, while those unsold for more than six months dropped more sharply by 14%.
This performance on reducing the number of unsold properties came despite housing associations reporting continued construction delays on site due to covid distancing requirements, and delays in processing sales also put down to the pandemic.
Despite the improving position for housing associations, the RSH said there were still seven associations with more than 100 affordable homes unsold for more than six months – accounting for 42% of the total.
It said for these associations it was monitoring their "liquidity exposure and test[ing] business plans to ensure they are robust enough to cope with a range of adverse scenarios".
Expenditure by housing associations on development increased to £3.4bn in the quarter, just 3% below the figure seen in the same quarter in 2019. This was 42% above the level seen in the previous three months, and also above the level of spend contractually committed prior to the quarter starting.
Overall, sales receipts in the quarter totalled £1.7 billion, which was 17% higher than the forecast and which the regulator said reflected caution shown by providers in making forecasts.
In aggregate the sector had access to cash and undrawn facilities totalling £35.5 billion at the end of the quarter.
Will Perry, director of strategy at the RSH, said the figures showed financial strength and demonstrated forecasts of increased spend on maintenance and investment over year ahead. He said: "The continuing challenges caused by the coronavirus pandemic reinforce the need for providers to manage risk effectively and ensure they can both maintain services to tenants and plan and invest for the future."