Quarterly report by social housing regulator shows covid impact on sector development
The number of homes for sale built by housing associations fell in the last quarter to its lowest figure since records began, according to the latest update from the social housing regulator.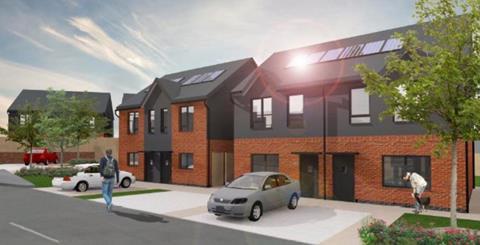 The Regulator of Social Housing's (RSH) quarterly survey of registered providers found that just 347 market sale units were developed in the three months to June – when lockdown measures were at their height – down from an average of 1,282 built in each of the previous three quarters. The figure is the lowest since the regulator starting collecting the information in 2011.
Overall, the amount invested by housing associations in development fell to £1.8bn, from £2.9bn in the previous quarter, and down 47% on the last quarter of 2019. Three quarters of providers reduced their development spend.
The reining in of development activity meant that the sharp rise in unsold homes built by associations, seen in the prior quarter was avoided. The number of unsold affordable home ownership properties grew by just 1% to 7,906, and the number of unsold market sale units actually fell by 8% – despite the housing market being effectively closed for much of the quarter by lockdown measures.
The quarterly report said the big drop in development was partly due to a a usual dip following a large spend on development in quarter four to meet year end delivery targets for the Affordable Homes Programme. "However, this has been exacerbated by the lockdown restrictions," it said.
However, registered providers are now forecasting that they will increase the volume of development activity – albeit not to the levels assumed pre-covid crisis. Registered providers said they expected to spend £15.5bn on development over the next 12 months, up from the £11.1bn spent in the covid-affected last year. The report said £10.6bn of this investment is contractually committed.
This forecast is an increase of 18% on the forecast investment made in the last report just three months ago, reflecting growing confidence in the post-covid market. The report added: "Nevertheless, it is still under the pre-coronavirus forecast development in December of £16.9 billion, of which £11.0 billion was contractually committed."
Will Perry, director of strategy at the RSH said: "The results of the quarterly survey show that the social housing sector continues to maintain a good financial position in the face of considerable challenges.
"The next few months may mean further uncertainty due to the continued impacts of the pandemic and we expect providers to be ready to respond promptly to the changing environment, alongside maintaining services and investment, and planning for the long term."