Conservative-led authorities in Hertfordshire cite changing government policy on planning
Two Hertfordshire authorities have voted to reject their own local plans, in the latest signs of the impact on housing numbers from the government's planning reform reversal.
Councillors at the Conservative-run authorities at Hertsmere and Welwyn Hatfield both cited the government's change in tack on planning reform as part of their justification for rejecting their own plans.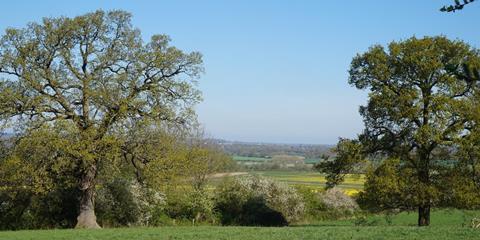 Hertsmere council's leader Morris Bright last week said the council is shelving its 12,000 home draft plan after 20,000 residents responded to a consultation which had proposed siting the majority of the homes on green belt land.
Meanwhile, councillors at a special meeting of Welwyn Hatfield council on Thursday voted to reject the 15,000-home target for its new local plan which had approved by the plan inspector as sound, in favour of a lower target, meaning its plan will not go forward.
The decisions by the councils follow housing secretary Michael Gove's decision to review the pro-development planning reform process inherited from his predecessor Robert Jenrick, and the prime minister's party conference pledge that new homes should not be built on "green fields".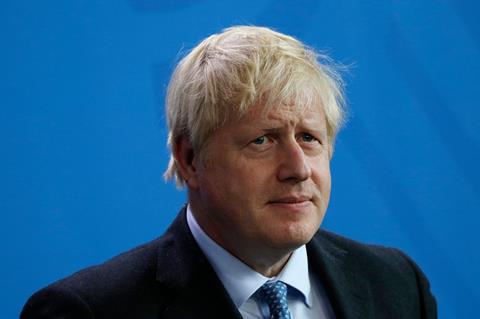 Welwyn Hatfield council had already announced in October last year that it was pausing local plan work in the light of Boris Johnson's conference speech.
The decisions by Welwyn Hatfield and Hertsmere also follow the that taken by Tory district council Mid Sussex to pause work on its local plan last week in light of the uncertainty over the planning reform process.
In a statement by Hertsmere Conservatives Morris Bright, who announced the shelving of the plan at a council meeting last Wednesday, said: "Our residents have clearly rejected the draft local plan. Now the council must reject it too."
He added that the borough was now unlikely to have a plan in place by 2024, as required by government targets. "Government housing targets expected more than 12,000 new homes during the life of any new plan," he said. "Over 9,000 of these were to be built on green belt land. Whilst residents and councillors understand the need for new homes, this potential decimation of large swathes of green belt has been too much for local people and local councillors to accept."
Meanwhile, councillor Duncan Bell, deputy leader of Welwyn Hatfield council, said: "A target of 15,200 would have ignored the views expressed by the community and would have resulted in excessive and irreversible harm to that the Greenbelt.
"We also can't ignore recent ministerial statements [and that] the Prime Minister has come out against building on green fields, and has expressed a desire to see housing growth directed away from southeast England."
Bell added that the housing minister had recently written to the council to remind it of "the importance of protecting the Greenbelt" and stating "categorically" that it was "for councils to determine their housing targets without interference from the central government."
A spokesperson for Welwyn Hatfield said on Friday that the proposal to reject the 15,200-home target suggested by the planning inspector was approved 25 for, 13 against, with no abstentions.
The spokesperson said: "At Special Council the motion […] to take forward a strategy for 13, 279 homes, rather than the 15,200 dwellings recommended by the Government's Planning Inspector, was passed.
However, it is not clear if this means the plan, which Welwyn Hatfield has worked on since 2005, will now be withdrawn. The spokesperson said: "The immediate next step is that we will write to the Inspector advising him of the resolution of Full Council."