Councillors in Mid Sussex decide to pause plan work in light of uncertainty over government planning reforms
A Conservative-led district council in the South east has become the latest to pause work on its local plan citing the ongoing uncertainty over the future of the planning system and local housing numbers.
Councillors in Mid Sussex Council, which covers popular London commuter towns such as Burgess Hill and East Grinstead, voted late last week to suspend a planned consultation on its new local plan, pending clarification from the government over its planning reforms.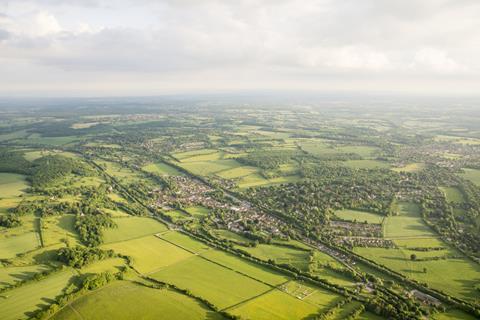 The council's draft plan, which was published last week despite the pause, includes proposals to build 18,581 homes between 2021 and 2038 – equalling 1,093 per year.
However, the council's leader, Jonathan Ash-Edwards, tweeted after the plan was published that it was "now sensible to press the pause button", and that he was writing to secretary of state Michael Gove calling for housing targets in the area to be "reset to a level more consistent with our environmental and infrastructure constraints".
A statement on the council's website said councillors on January 19 then resolved to "defer" work on the plan review "so that further work and consideration can take place and the outcome of change to any Government policy is known."
A raft of councils have delayed or halted plan work since the publication of the Planning White Paper, given uncertainty over the future direction of the system, including Bromsgrove, Warrington, Wychavon, Malvern Hills, Worcester and Milton Keynes councils.
Other councils, such as Welwyn Hatfield, put work on hold in the wake of Boris Johnson's Conservative Party conference speech last autumn, in which he said he didn't want homes on "green fields" and "jammed in the South east."
The new housing secretary, Michael Gove, has made it clear he is reviewing the proposed planning reforms, and has said he is keen to review the formula by which the government determines housing need in local authorities.
Council leader Jonathan Ash-Edwards said on Twitter he wanted the government to use its forthcoming "levelling up" white paper as an opportunity "to review the housing numbers currently set for certain parts of the South east such as ours."
He added that the council needed to balance the need for new homes with "protections for our environment".
A Mid Sussex council spokesperson said the planned consultation on its draft plan will not now go ahead, and that it was not clear how long the delay will be.
The news comes in the wake of developers raising significant concerns over the current operation of the planning system, with many experiencing significant delays in getting applications validated and determined, and planning conditions discharged. The speed of decision-making by local authorities fell to its lowest level in five years in the second half of last year, according to the latest government data.