MMC housing provider sees sharp increase in profit in latest annual results
Modular housing manufacturer Vision Modular System has reported sharp rises in turnover and profit in its latest annual results.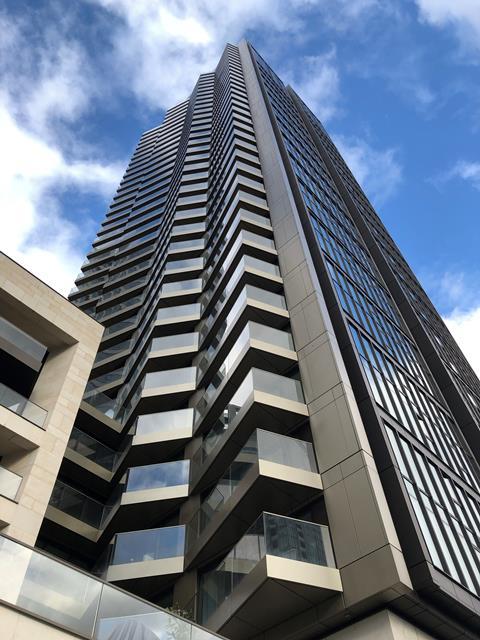 Vision Modular, which is behind volumetric housing schemes including the George Street tower scheme in Croydon (pictured, left) and the Lewisham Exchange in Lewisham, said turnover jumped 71% to £87.8m in the year to October 2019.
The business saw pre-tax profit in the period rise 42% to £11m, as it worked to complete Greystar's 44- and 38- storey George Street towers, thought to be the tallest modular buildings in the UK.
The number of people employed by the business grew from 205 to 268 in the period.
In comments attached to the results, posted this week on Companies House, director Christopher Hayes said: "The directors are pleased with the company's results for the year and, in particular, the increased growth."
In comments dated April 21 this year he made no reference to any impact of the pandemic on the business, stating the firm was in a strong financial position and had a strong order book. He said: "The director anticipates the business environment will remain competitive. Activity levels in the company's sectors are high with a positive outlook."
Vision Modular is part of a group with Tide Construction, which is the contractor that builds out schemes on which Vision's system is employed.