CBRE-owned build to rent housebuilder hires experienced real estate investment boss
London-focused housebuilder Telford Homes has said the investment boss of a German real estate firm will be its new chief executive following the departure of long-time CEO John Di-Stefano.
Anne Kavanagh, currently chief investment officer and board member at Patrizia, where she has overseen investments into €55 billion in real estate assets, will take up the Telford CEO job from July 25, the firm said.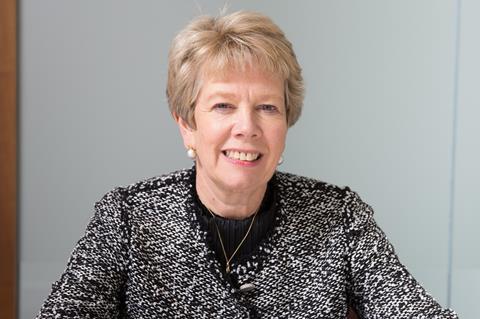 Her appointment follows Di-Stefano announcing his decision to step down from the £240m-turnover business in late 2021.
Kavanagh has worked at Patrizia since 2017, prior to which she had senior jobs at AXA Real Assets, Lazard, Cambridge Place Investment Management and JLL.
Anne Kavanagh said: "Telford Homes is a trailblazer in London's multifamily build to rent developer sector. I look forward to leading a great company with a strong pipeline of projects with an ambitious and motivated team."
Formerly listed housebuilder Telford, which f ocuses on build to rent developments in the capital, is now part of US developer Trammell Crow Company's European operations, following Telford's £267m purchase by real estate giant CBRE in 2019. Trammell Crow Company is CBRE's principle residential development subsidiary.
David Neuman, head of Trammell Crow Company's European operations, said Kavanagh was the "ideal" leader for the business, and had a "truly impressive track record" in transforming and growing global businesses. "Our vision is to continue delivering first-class sustainable build-to-rent homes throughout London and expanding our footprint geographically, using our unique ability to transform spaces into sustainable communities," he said.
Trammell Crow claimed $19.8 billion of projects in process and $10.1 billion in its pipeline as of March 31 this year and employs 700 professionals in the United States and Europe.