Competition watchdog pledges action unless firms remove "doubling" ground rent clauses
The competition regulator has stepped up pressure on listed housebuilders Taylor Wimpey and Countryside over the leasehold homes scandal by formally demanding that they remove any unfair ground rent clauses from existing properties.
The Competition and Markets Authority (CMA), which launched enforcement action against the pair alongside Barratt and Persimmon in September last year, said it would take the firms to court if they did not act.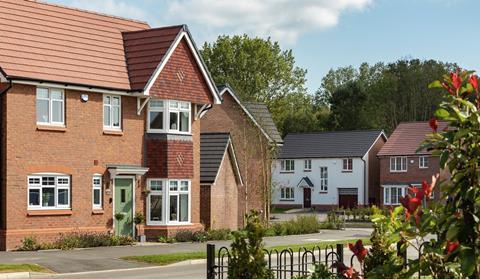 The CMA said the demand referred to leasehold homes where ground rents doubled every 10 or 15 years. It called on the firms, who have both previously committed to taking action on the issue, to agree not to use any such terms in the sale of houses in the future.
The CMA's investigation relates to a scandal which broke in 2017 over the sale of houses on a leasehold basis, many with onerous leasehold terms that required the payment of significant sums in ground rent and levied charges for normal homeowner alterations.
In the worst cases, the homes were sold on leases containing terms that ensured the ground rent paid doubled every ten or 15 years – making the charge potentially unaffordable and homes unsellable.
In 2018 Taylor Wimpey set aside £130m to compensate buyers for the problems, and in 2019 both firms signed a government-endorsed pledge not to use "doubling" ground rent clauses and to help affected homeowners change any unfair terms.
However the issues have proved very difficult to resolve as many of the freeholds for the homes had already been sold on to ground rent funds, some of whom have acted to protect their investments rather than alter leaseholds or sell the freeholds back to home owners.
Andrea Coscelli, CMA chief executive, said: "These ground rent terms can make it impossible for people to sell or get a mortgage on their homes, meaning they find themselves trapped. This is unacceptable.
"Countryside and Taylor Wimpey must entirely remove all these terms from existing contracts to make sure that they are on the right side of the law.
"If these developers do not address our concerns, we will take further action, including through the courts, if necessary."
In order to avoid court action, the CMA said it needed Taylor Wimpey and Countryside to sign formal commitments – known as "undertakings" – pledging to remove the ground rent terms from their leasehold contracts.
Despite the CMA threat, it is not clear whether the CMA has evidence that either Countryside or Taylor Wimpey has continued to sell homes with doubling ground rent clauses since their 2019 pledge not to, and whether they have failed to alter the terms of onerous leases to which they hold the freehold.
However, while the firm's 2019 pledge obliged them to contact affected buyers and offer to change their leasehold terms, the CMA's demand goes further by saying that the terms of all affected leases must be changed, whether the buyer wants it or not.
A spokesperson for Countryside said: "Countryside has sold no properties with doubling ground rent clauses since 2017 and we introduced the Ground Rent Assistance Scheme in 2020 to assist leaseholders whose ground rents doubled more frequently than every 20 years.
"We will continue to engage constructively with the CMA to resolve this complex issue. Alongside these discussions, its resolution will require the engagement of a number of other parties, including certain freehold owners, for a satisfactory solution to be found."
In a statement to the City noting the action by the CMA, Taylor Wimpey said: "We have now received a letter from the CMA setting out its concerns and confirming that it intends to move to the next stage of formal consultation.
"We will continue to cooperate with the CMA and work with them to find a satisfactory resolution, within the required timescale."
The CMA said it will continue to investigate certain firms – such as investment companies – which bought freeholds from these developers and have continued to use the same leasehold contract terms.
The CMA also said that its investigation into Barratt and Persimmon over the possible mis-selling of leasehold homes continues. Barratt and Persimmon have not been accused of using unfair contract terms.
Taylor Wimpey and Countryside have been contacted for further comment.