Four of the UK's biggest listed builders are facing action over mis-selling leasehold homes
The competition regulator has launched enforcement action against four of the UK's biggest housebuilders over the potential mis-selling of leasehold homes with escalating ground rent charges.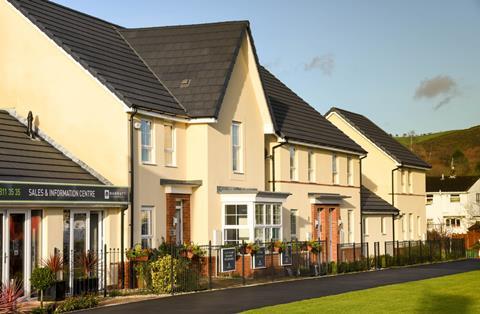 The Competition and Markets Authority said in a statement issued this morning that it had "troubling evidence" the four housebuilders – Barratt, Countryside, Persimmon and Taylor Wimpey – had unfairly treated owners of leasehold homes and misled home buyers.
The investigation relates to practices first uncovered in 2017, when it became clear that some housebuilders had been selling houses as leasehold, rather than freehold, and that the leases in many cases contained potentially onerous terms. In particular a number of lease contained clauses setting out that ground rent charges would double every ten years – potentially making homes unsellable.
The CMA announced it was looking into the practice of selling leasehold homes with onerous clauses in February this year. Today it said this investigation had unearthed evidence that housebuilders had failed to properly explain ground rent to buyers, had failed to make clear properties could be purchased freehold, had misled people about the cost of later re-purchasing their freehold and had used high-pressure sales tactics. It also said housebuilders appeared to have employed contracts with unfair terms.
As well as the four named housebuilders, the CMA said it will be investigating "certain firms who bought freeholds from these developers and have continued to use the same unfair leasehold contract terms".
One of the principle complaints of buyers affected by the scandal has been that when they have later sought to purchase their freehold title, they have been told the housebuilder has sold the freehold on to a ground rent fund, which has refused to sell, or offered to sell only at a prohibitively high price.
Taylor Wimpey in 2018 set aside £130m to compensate buyers of leasehold homes, and last year was among 40 property developers pledging to stop the use of onerous "doubling clauses" in leases.
Housing secretary Robert Jenrick welcomed the announcement by the CMA, and reiterated that the government was introducing legislation to ensure the practices were outlawed. He said: "Shameful practices of the kind set out by the CMA have no place in our housing market and we are going to put an end to them."
"The government asked the CMA to conduct this investigation and I strongly welcome the action to tackle mis-selling in the leasehold sector and want to see homeowners who have been affected by crippling ground rents swiftly obtain the justice and redress they deserve.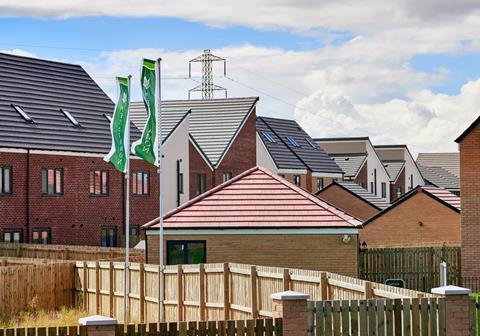 Andrea Coscelli, CMA chief executive, said it was "unacceptable" for housing developers to mislead or take advantage of homebuyers. He said: "Everyone involved in selling leasehold homes should take note: if our investigation demonstrates that there has been mis-selling or unfair contract terms, these will not be tolerated."
The CMA has written to Barratt, Countryside, Persimmon, and Taylor Wimpey outlining its concerns and requiring further information, though it said it has not yet reached a conclusion as to final guilt or not of any of the named companies.
If the firms are found guilty and are found not to have changed their practices, the CMA has the power to force legal commitments from the companies to reform, or if necessary, to take them to court.
The CMA said it had also written to a number of other developers, which it did not name, encouraging them to review their practices to make sure they are treating consumers fairly and complying with the law.
Barratt, Countryside and Taylor Wimpey all this morning issued statements noting the commencement of enforcement action, and stating they will co-operate with the CMA's investigation.
Taylor Wimpey's statement said: "The Board takes this very seriously and Taylor Wimpey will continue to fully cooperate with the CMA, provide the further information to be requested by the CMA in the coming weeks and work with them to better understand their position." Countryside said it was "committed to resolving this issue to the satisfaction of our customers and will continue to co-operate fully with the CMA's ongoing investigation," while Barratt said: "The Group is committed to putting its customers first and will continue to cooperate with the CMA whilst it completes its investigation."
At the time of writing, Persimmon had not yet responded to the CMA announcement.