Increased sales prices for homes and more efficient designs and operational delivery lead to higher profitability in 2021, the Stewart Milne Group has reported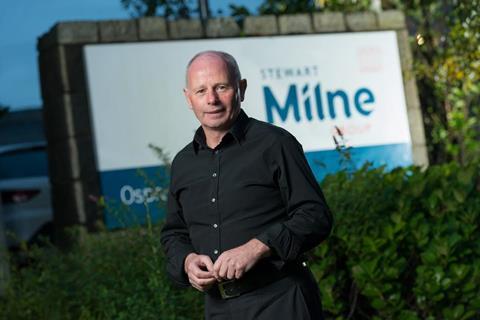 Scottish housebuilder Stewart Milne recorded a pre-tax profit in the year to October 31 of £0.6m after a loss of £12.3m the year before, it has reported.
The troubled firm increased its turnover by 13% from £269.7m ito £305.5m year-on-year and operating profit from £12.7m to £13.5m, it said in an update ahead of the publication of its accounts.
But it admitted it had been "negatively impacted by the sustained challenging conditions in north east Scotland brought about by the downturn in the global oil and gas sector".
It also said it had been affected by scarce resources in the building sector and significant cost inflation.
In February last year the firm reported suffering a £48.5m pre-tax loss in 2020. Later in 2021 it announced it would sell its timber frame business, Stewart Milne Timber Systems, to help pay its debts.
The Timber Systems business turnover increased to £94m last year, from £65m the year before, the accounts showed. Its sale, completed in December last year, "substantially" reduced the group's borrowings and generated "considerable profit" that will be in next year's accounts, the accounts said.
Last month the Aberdeen-based firm announced it was being put up for sale, as its founder and long-term chair, Stewart Milne, after whom the company was named, planned to retire. This was as it predicted a "dramatic" profit increase.
See also>>Gove ditches five-year land supply policy
Increased profitability was put down to increased sales prices of the firm's homes and more efficient designs. The group unveiled new 'post-pandemic' house types last May.
An improvement in turnover was attributed to better market conditions and increased demand, the accounts stated.
The total of units sold by the group in the year to October 31 was 668, which was slightly up from the 601 the year before.
The group invested in a "number" of new sites last year and has secured 76% reservations for the new homes planned in 2022.