Rachel Kentleton to start new role on 6 August
St Modwen has appointed the chairman of Persimmon's audit committee as its new chief financial officer.
Rachel Kentleton will start her role on St Modwen's board on 6 August and will succeed Rob Hudson, who will step down on Friday.
Kentleton is also the audit chair for Trustpilot's audit committee and was the finance director for PayPoint for three and a half years up to June 2020.
Prior to this, she worked at EasyJet for nine years. She spent the first six years at the airline as its director of strategy, regulation and investor relations before being appointed group director of strategy and implementation in 2014, a role which she held for three years.
Before joining EasyJet, Kentleton did an 18-month stint as a non-executive director of NHS Property Services.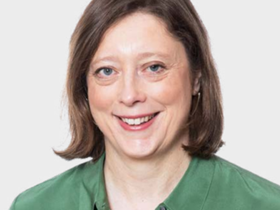 St Modwen chief executive Sarwjit Sambhi said that Kentleton's "breadth of experience and impressive track record" would help the firm deliver its goals.
Kentleton said: "I am delighted to be joining St Modwen at such an exciting time and look forward to working with Sarwjit and the team to help ensure the success of the next stage of St Modwen's development."
Earlier this week, the Birmingham-based housebuilder inked a deal with West Midlands mayor to build 5,000 homes on former industrial sites in the region over the next 10 years.
It comes as the firm is in the midst of being taken over by US private equity giant Blackstone in a £1.3bn deal driven by St Modwen's portfolio of logistics developments.
Housing Today understands that if the deal goes through, Blackstone intends to support St Modwen's current expansion plans for its 1,000 homes-a-year housebuilding business, but not necessarily seek to grow faster than currently planned.