Douglas was chief executive of charity St Mungo's, a former Housing Corporation boss and founder of consultant Altair
Homelessness charity St Mungo's has announced the death of its chief execuitve Steve Douglas, formerly boss of housing and regeneration consultancy group Altair.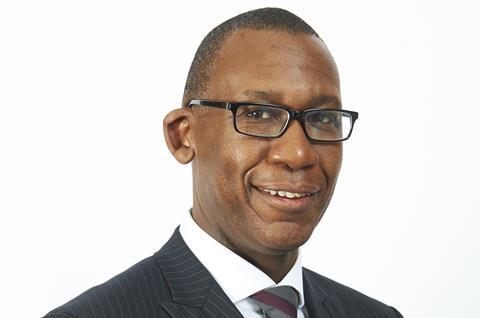 The 57-year-old worked in the housing sector for more than 25 years and was awarded a CBE in the 2019 Queen's honours list for services to housing. Douglas was also a columnist for Housing Today before moving to the charity sector, writing about a range of subjects from planning policy to financing housing. He died suddenly yesterday morning.
Joanna Killian, chair of St Mungo's board of trustees, said: "We are all very saddened to learn of Steve's untimely death and our thoughts are with his family and loved ones at this incredibly difficult time. He had worked tirelessly in the housing and homelessness sector for many years and was deeply committed to St Mungo's in the short time he had been working with us."
Before heading up Altair, Douglas was chief executive of the Housing Corporation quango, before it was abolished in 2008, where he was in charge of a £8.4bn investment programme. At the Housing Corporation he oversaw the building of 155,000 homes and regulated England's 1,500 housing associations.
His first chief executive role was at Spitalfield community-based housing association in East London and he joined St Mungo's on 1 July 2020. He had also been vice chair and board member at Amicus Horizon and Optivo Housing Group for nine years.
Douglas leaves behind a partner and four children.