But housebuilder 'not engaging' with offer talks, says Inclusive Capital Partners
A San Francisco-based ethical investment fund said it has made two approaches to partnerships housebuilder Countryside to discuss a potential £1.5bn takeover offer.
Inclusive Capital Partners, which currently owns a 9% stake in the £600m-turnover housebuilder, says it approached Countryside twice in the past two months about a potential offer to acquire the firm's entire share capital and take it private.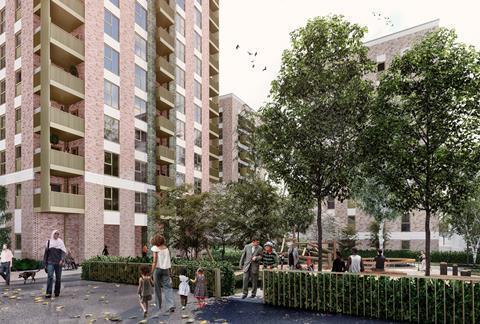 In a stock exchange announcement today, Inclusive Capital said it requested that Countryside "engage in good faith" and provide access to materials "to determine if the terms of a recommended offer could be agreed upon" on 17 May. However, it said Countryside informed the investor on 26 May it "would not engage" with Inclusive Capital. Countryside has been approached for comment.
Inclusive Capital wants to discuss acquiring the firm for 295 pence per share, which would equate to a purchase of around £1.5bn. The housebuilder's share price this morning stood at 297.8p.
Inclusive Capital says it invests in companies that offer "compelling value propositions and generate measurable positive impact on the environment and society "
It said that it believes Countryside meets a "critical societal need" in providing affordable housing through its partnerships model. It pointed to Countryside's recent losses, which led to the departure of chief executive Iain McPherson earlier this year and to impairment charges relating to its 2018 purchase of housebuilder Westleigh, as evidence it could run the business better.
Jeffrey Ubben, founder and managing partner of Inclusive Capital, said: "We believe Countryside is meeting a critical societal need and as a holder of approximately 9% of the issued share capital of Countryside, Inclusive Capital believes Countryside is best positioned to serve this role and to succeed as a private company under ownership of investors with a long-term investment approach.
"In contrast, the board of directors of Countryside has presided over the flawed acquisition of Westleigh in 2018, a dilutive equity financing in 2020, and the appointment of a chief executive officer […] that oversaw overly ambitious expansion into new geographies and investment into excess manufacturing capacity that is now generating losses."
See also>> Countryside to cut staff and stage MMC 'volte-face'
See also>> Genius or folly? Why Countryside's decision to get out of housebuilding is causing a stir
Under the City merger and takeover code, Inclusive Capital has until 27 June to announce a firm intention to make an offer.