Property portal says price dipped 0.5% in the last month, despite continued strong demand
House prices dipped in October, according to the latest monthly index from online property portal Rightmove.
The fall in asking prices of 0.5% is the first seen since July. Rightmove said it came despite continued strong demand from buyers for homes, with the number of sales agreed in the month 50% up on the same time month in 2019.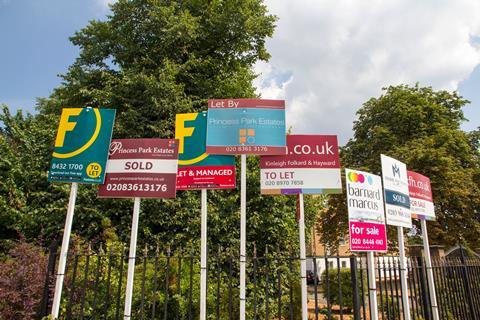 Rightmove blamed the decline on a rush of sellers bringing properties on to the market in a bid to meet the deadline for chancellor Rishi Sunak's stamp duty holiday, due to expire in March 2021.
However, the fall comes amid increasing speculation as to how long the mini-boom in prices seen since the post-lockdown resumption in the housing market can continue.
Last week the Halifax said the last four months had seen a hike in prices of 5.3%, the biggest since 2006, but cautioned that the run was unlikely to continue.
Despite the month-on-month fall recorded by Rightmove, the firm said average asking prices were now 6.3% up on the same point in 2019, at £322,025.
Tim Bannister, Rightmove's director of property data, said the dip was likely the result of "new sellers pricing more realistically to have a better chance of agreeing a sale in time to benefit from the stamp duty savings on their onward purchase."
Rightmove said the strongest growth in market activity was in more expensive properties, where the stamp duty savings are largest. The south of the UK outside London saw the biggest boost to the number of sales agreed in October, with sales agreed more than 60% above 2019 levels in the South west, South east and East of England.
Estate agents are already warning that a log-jam in processing house sales is likely to cause some to miss out on expected stamp duty savings. The expiry of the stamp duty holiday on March 31, alongside the onset of a second wave of covid-19 and an expected economic downturn has prompted increasing pessimism over house price growth in 2021.
Russell Galley, managing director at the Halifax, said last week that "With a number of clear headwinds facing the housing market, we expect to see greater downward pressure on house prices as we move into 2021."