Firm says new buyers are now unlikely to squeeze in purchases before end of stamp duty holiday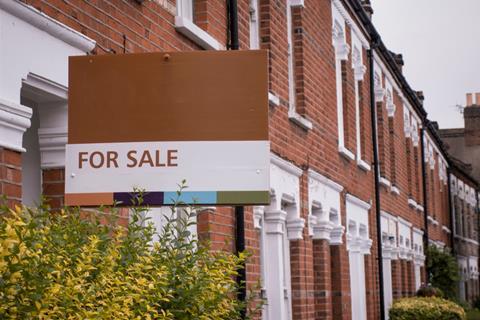 Property portal Rightmove has reported a third consecutive month of reductions in the price of homes coming to market in the UK.
It said the average price of homes coming to market in January was down 0.9% - or £2,887 – on December, when a 0.6% drop on the month before was posted. November's average for new listings was 0.5% down on October.
According to Rightmove, the average asking price for a new home in the UK is £317,058, which is still a 3.3% increase on January 2020's figure.
The firm said one potential explanation for the month-on-month decline was sellers hoping to squeeze in new sales before the government's stamp-duty holiday ends on March 31.
But it cautioned that its data showed sales were currently taking 126 days from offers being accepted to legal completion, meaning it was unlikely that yet-to-be-agreed sales would complete in time.
Rightmove director of property data Tim Bannister said the imminent end of the stamp duty holiday and the new lockdown were "clouding the 2021 outlook", even though the market was functioning.
"Rightmove's early January market-leading indicators of buyer demand and the number of actual sales being agreed are looking robust, showing that there are many compelling reasons other than the stamp duty savings to make buyers enter the market in 2021," he said.
"Both metrics are up substantially on the same 11 days of January a year ago, which itself was a brisk start to the year due to buyers reacting favourably to the certainty of a majority government.
"That certainty at the beginning of 2020 was replaced by nearly a year of pandemic uncertainty, though the major difference between the first lockdown and this one is that the housing market is open."
Earlier this month, government housing quango Homes England extended a key deadline for the Help to Buy equity loan scheme in recognition of challenges the pandemic has posed for builders and buyers who needed to meet practical completion by the end of February. The new deadline is March 31.