Halifax reports price growth of 0.3% in October
House price growth slowed in October but has now risen 5.3% over the past four months – the biggest such increase in almost 15 years, according to the latest data from the Halifax.
The Halifax said house prices grew by 0.3 in October, the smallest increase since June, taking the average price of a home above £250k for the first time on record.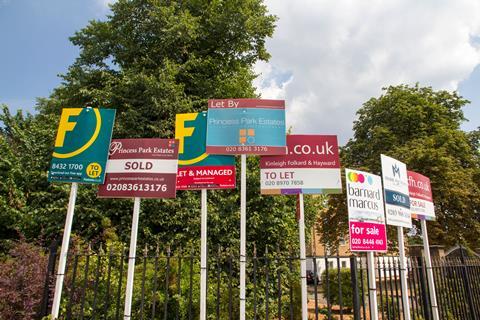 The 0.3% increase compares to growth of between 1.5%-1.7% in each of July, August and September.
Nevertheless, the modest growth, which the Halifax said was fuelled by pent up demand post lockdown and the temporary Stamp Duty holiday, pushed annual house price growth to 7.5%, the highest recorded since before the vote to leave the EU in 2016.
Russell Galley, managing director at the Halifax, said the mortgage lender did not expect the strong growth to continue. He said: "While government support measures have undoubtedly helped to delay the expected downturn in the housing market, they will not continue indefinitely and, as we move through autumn and into winter, the macroeconomic landscape in the UK remains highly uncertain.
"Though the renewed lockdown is set to be less restrictive than earlier this year, it bears out that the country's struggle with COVID-19 is far from over. With a number of clear headwinds facing the housing market, we expect to see greater downward pressure on house prices as we move into 2021."
Jonathan Hopper, CEO of Garrington Property Finders, said in response to the figures that the strong growth "can't last", with the Stamp Duty cut having detached the property market from reality. He said: "The sharp slowdown in the monthly rate of price growth suggests several regional markets are approaching a high-water mark.
"In many ways, a reality check would do the market some good. Too many buyers are being tempted to overpay just to secure a tax discount, and losing sight of the fundamentals of buying."