But monthly estate agents survey finds fears over months ahead
Estate agents enjoyed a spike in sales activity in June but are wary about the future of the housing market, according to the latest monthly figures from the RICS.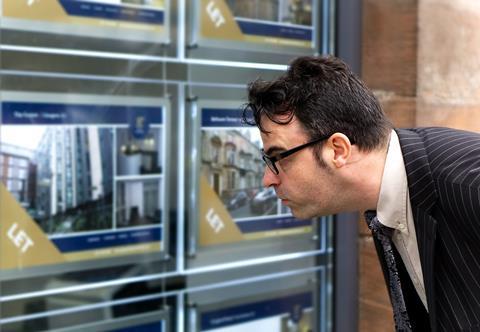 The RICs said it saw sharp increases on the level of buyer demand and the volume of new sales in the month, following widespread falls in April and May. The RICs said the balance of agents reporting an increase in buyer demand shot up to +61%, up from -7% in May. The balance of estate agents reporting an increase in sales was +43%.
However, the RICS said response to its questions about the future of the market showed continued wariness, despite the spike in activity. With the survey reporting the third consecutive month of house price falls, it also found that the majority of respondents expected prices to fall further in the next three months, with response indicating prices will be flat or negative over the next 12 months.
Surveyors in every region bar the north and south west said they expected the number of sales to fall over the next three months. The figures come after Halifax this week reported the fourth consecutive monthly fall in prices, though the firm said prices are still above the level seen a year ago.
A series of estate agents and property websites have reported strong demand to buy homes since the suspension of housing market lockdown measures in May, however, there is continuing concern over the longer term impact of the sharp decline in UK economic output on the market.
The Bank of England has forecast a contraction of 14% in GDP, the sharpest single year fall for hundreds of years.
Simon Rubinsohn, RICS's chief economist, said the survey suggested the market was enjoying a "short term bounce following ending of the lockdown". He said: "However, there are worrying signs that this rebound may quickly run out of steam against the backdrop of a tightening in lending criteria by mortgage providers, and the uncertain macro environment particularly with regard to the employment picture.
"Respondents to the survey highlight both of these issues in explaining the broadly flat picture regarding sales expectation beyond the immediate uplift."
Rubinsohn made his comments prior to Rishi Sunak's announcement yesteryda of a nine month stamp duty holiday on sales below £500k. The RICS separately welcomed the announcement, describing it as a "much needed catalyst" for the market.