Housing association set to start work on £200m scheme early next year
Richmond Housing Partnership has finally begun the hunt for a development partner to help it build more than 400 homes on the Ham Close regeneration scheme in west London.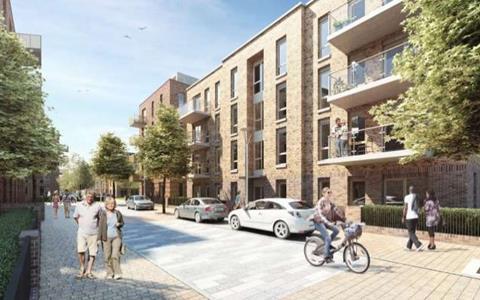 The housing association is looking for a partner for the 452-home £200m project, which has been in the works since 2013, when residents and other local stakeholders were asked to consider the future of Ham Close.
Work will include demolition, site clearance and preparation, construction and landscaping.
The Ham Close estate was built by Richmond council in the 1960s and comprises nearly 200 homes across 14 blocks. It was handed over to RHP 20 years ago when the council transferred all of its housing stock to the group.
Two major consultations were carried out in 2016 and 2017 with a view to determining how the estate should look when redeveloped.
Mindful of the delays to the project, RHP told residents last December that it was taking "far longer than originally envisaged, and longer than we had set out at the last formal consultation events".
RHP hopes to start work on the revamp early next year and finish by the end of 2025.
The new homes will be for existing residents alongside additional affordable, intermediate and private sale units.