Housebuilder picks former Land Secs director to replace John Tutte in June
Redrow has appointed former Land Securities executive director Richard Akers to succeed John Tutte as non-executive chair of the business. Akers, who has spent the past nine years on the board of Barratt since his retirement from Land Sec, will take up the role from June 1.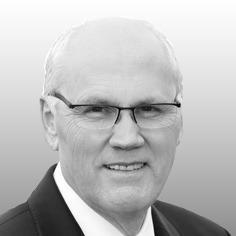 Tutte (pictured, left), formerly chief executive of the £1.3bn turnover housebuilder, has been Redrow chairman since its founder Steve Morgan stepped down in April 2019. Tutte announced his plan to retire as chair in February last year.
Akers was a main board director at Land Securities until 2014, where he oversaw the business' retail portfolio. Since stepping down he has taken on a number of non-exec roles in addition to that at Barratt, sitting on the boards of student housing developer Unite Group and developer Shaftesbury.
Akers said: "I am delighted to be joining the board of Redrow and very much look forward to working with the board and wider team in order to continue to deliver on the company's strong track record of developing high-quality homes in thriving communities."
Tutte said: "It has been both an honour and privilege to work for this great company and serve on the board for approaching 20 years. It is now the right time for me to step down."
Redrow reported a pre-tax profit of £140m in the covid-affected year to June 2020, down two-thirds on the previous year, as it delivered on plans to exit its London business. Revenue fell to £1.3bn from £2.1bn the previous year.