Firm takes £35m from decision to exit London business
Profit for the year to June at housebuilder Redrow fell by two thirds as the business felt the impact of the coronavirus lockdown, the firm said today.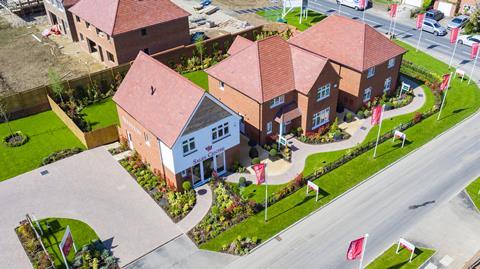 Publishing annual results, Redrow said it made a pre-tax profit of £140m for the year, down 66% from the £406m recorded in 2019. The fall in profit included a £35m write-down for the cost of exiting its London business, announced in a trading update in June.
Despite the steep drop in profit, due to a second half loss as it was forced to shut sites in the wake of the March lockdown, Redrow said it had entered the new financial year in a position of strength, with record forward orders and sales to date 12% ahead of the same period in 2019.
Redrow's order book of £1.42bn compares to a £1.02bn order book at this point last year, and comes after period in which sales per site per week of 0.84, 23% up on 2019.
The firm said construction site productivity had "continued to improve" and that it was making up for low productivity post-lockdown by having a much larger amount of work in progress than it normally would.
However, the business said it was concerned that a continued strong selling market was not certain, warning on a series of risks likely to impact on the market in coming months.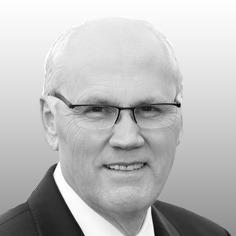 John Tutte, executive chairman (pictured, left), said: "Whilst the Group is well positioned it is also conscious of a number of factors that could adversely affect the market in the medium term. In particular, the ongoing impact of the COVID-19 pandemic, the possibility of a no-deal exit from the EU and the ending of the SDLT holiday."
He added that the current lack of availability of high loan-to-value mortgages may begin to weigh on buyers, "particularly those that will not qualify for the Help to Buy scheme next year."
Tutte called on the government to act to reform stamp duty land tax (SDLT) to help mitigate this "period of economic uncertainty".
He said: "The impact of the SDLT holiday expiring in March to coincide with the changes to the Help to Buy scheme could disrupt a sustainable recovery. We would therefore urge government to consider taking steps to avoid a hiatus in the market, including a long-term reform of SDLT to free-up more cash for deposits at a time when the high loan to value mortgage market is constrained."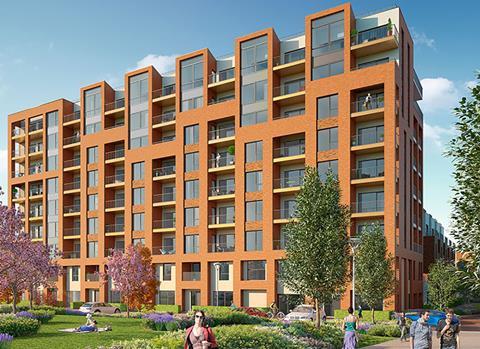 The firm also used the results to defend its decision, made in June, to exit the London market – with the exception of its huge 4,000-home Colindale Gardens regeneration project (pictured, right). Newly appointed group chief executive Matthew Pratt said that making "acceptable returns" in London had become increasingly more difficult in recent years.
"There remains downward pressure on the London market created by weak overseas demand, shifting social trends, which suggest many buyers are now looking to live and work outside the Capital, and a convoluted two-tier planning system that has not responded to any of these changes," he said.
Redrow will instead focus on regional growth in coming years based upon roll-out of its New Heritage collection house types.
While the firm is not paying a dividend for 2020, it said today it expected to return to paying a dividend in 2021.