Carlisle-based builder cuts staff but sees 43% leap in pre-tax income
Cumbria-based housebuilder Story Homes has recorded a 43% jump in pre-tax profit for the covid affected year to March 2021, despite a sharp drop in turnover.
The firm recorded a pre-tax profit of £7.7m in official company accounts, despite revenue slipping back 18% from £220m to £180m.
The profit came after the firm laid off nearly a hundred staff, while also collecting more than £2m from the government's Coronavirus Job Retention Scheme.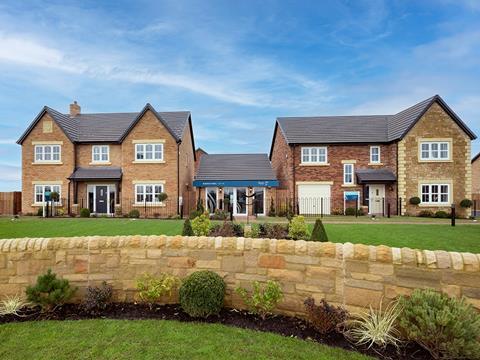 The housebuilder, which sold 652 homes in the year, down from 838 in 2020, said it managed to improve its margins by using the covid crisis as an "opportunity to strengthen and streamline internal processes".
The firm, set up by Fred Story in 1987 in Carlisle, said in its accounts that it had to "largely" shut sites for the first two to three months of the financial year as the covid crisis hit, but that strong demand since then meant it was able to recover to "normal levels of production and sales in a relatively short space of time."
The average number of staff employed by the business fell 18% from 485 to 397 in the year, resulting in a more than £4m cut to the firm's wage bill. Its accounts also recorded a £2.1m payment from the Coronavirus Job Retention Scheme, under which the government paid firms to furlough staff during the pandemic.
A spokesperson from Story Homes said furlough was used to support the business "when all construction activities came to a standstill", and that without the scheme "the company may have experienced many more job losses."
The spokesperson said the job cuts were necessary as the business cut its operating outlets from the 36 forecast to just 25, meaning it needed "a staffing structure that is effective for the size of business."
The spokesperson said: "During this period our operating profit was 5.3%, which is a very moderate amount for the property sector. We do have expansion plans that will see us operating at 36 outlets and beyond, however this will take us at least 18 months to achieve."
The business recently announced three senior appointments in its land and planning team ahead of a planned expansion in the North east, designed to allow it to near double its output in the region to around 450 per annum.