Riba demands that evaluation of the performance of new build homes should be mandatory for all public buildings
The government should make post-occupancy evaluations a condition of housebuilders receiving Help to Buy payments, the president of the RIBA has said.
Alan Jones said the tests should also be a condition for all buildings receiving public funds.
His remarks came as the institute published a report urging the government, local authorities and the wider construction sector to embed post-occupancy evaluations (POE) as standard practice to ensure all new buildings meet intended energy efficiency ratings and provide value for money.
houHe said: "We would all benefit from an approach that made it easier to learn from both successful and more troubled projects via post-occupancy evaluation," he said. "To observers from other sectors, this sounds obvious. We need to embrace a culture of accountability and continuous improvement."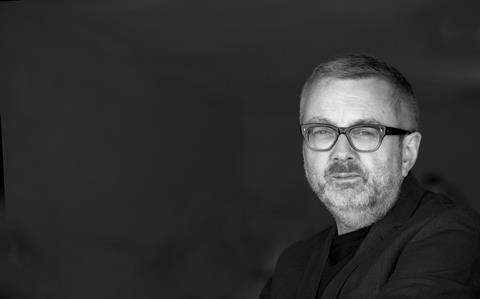 It is calling for a systematic change within the built environment, including evalusation of schemes by all housebuilders who receive Help to Buy government loans.
The call follows long-standing concerns over the real-world performance of buildings compared to the claims made at design stage, particularly around energy efficiency. Delivering homes that are genuinely low carbon will be essential to meeting the government's "net zero" ambitions.
In 2019 the public sector spent £4bn on new school and college projects. RIBA cited research showing that undertaking POE adds an additional 0.1%-0.25% as a proportion of a project's costs.
Among the RIBA's recommendations are that:
The government require POE as a condition for all publicly funded buildings and housebuilders receiving Help to Buy payments.
The National Audit Office (NAO) operate on the assumption that all new publicly funded buildings have undertaken POE and highlight those which have not.
Those designing and constructing buildings should highlight the benefits of POE to clients and include POE as standard when bidding for projects.
Clients should ensure POE is included in their contractual obligations with the project team from the outset.
In his preface to the report Jones said: "As Dame Judith Hackett noted in her report on the disaster at Grenfell Tower, a complete change in construction industry culture is needed to address issues of quality, safety and sustainability.
"The message is very clear. We need to embrace a culture of accountability and continuous improvement, and that starts with checking the true performance and impact of buildings on the environment.
"If the government is serious about reaching net-zero by 2050, post-occupancy evaluation must be embedded into all projects that receive full or partial public funding now for the future of our planet and its people."