We are committing to net zero targets as an industry, writes Ben Derbyshire – but how will we know if we are succeeding?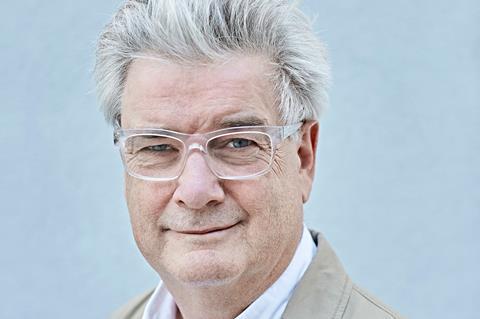 In my last column, I challenged homebuilders to set themselves performance targets showing that the development industry is committed to the government's 2050 Net Zero target. The RIBA has done just that, with its Climate Challenge 2030, and at HTA Design, my own practice, we have signed up to deliver the stretching targets it sets.
With a growing number of practices joining up, the institute is now working with sister institutes and other national institutions to co-ordinate across the development industry as a whole.
But how will we know whether we are succeeding? Such evidence as we have attests to wild over-optimism in our predictions of performance.
Clearly, we will only ever close the performance gap if we set up an effective feedback loop that enables us to learn what works – and what does not.
And as the energy performance targets steadily increase, learning becomes all the more critical. That is where post-occupancy evaluation (POE) comes in.
The good news is that the housebuilding industry is already engaged in the business of customer feedback – registered providers care a lot about their tenants' experience of management and housebuilders are generally assiduous in obtaining feedback on the purchase and after-sales experience. So the feedback loops are already established – albeit in fairly limited areas of building performance.
This month, the RIBA is publishing an updated Plan of Work for its members to follow. This is a template for practitioners that sets out their service offering in plain English for professionals and clients. The new Plan of Work comes with a suite of supporting information by way of guidance, and corresponding updates in the standard terms of appointment.
There are a whole raft of revisions to the Plan of Work, including provisions that improve its suitability for use with modern methods of construction, building information modelling, procurement and so on.
But when it comes to sustainability, there are two key changes. First, the project team is recommended to identify a champion for sustainability to work right through the project lifecycle.
Secondly, preparations should be made early in the project to enable the client to experience a "soft landing" when the time for handover comes.
That is to say the users are enabled to operate the building as intended and the projected performance is tested through post-occupancy evaluation, which is fed back to the project team as well as the client.
I have long argued as chair of HTA, and during my time leading the Housing Forum and the RIBA, that building professionals should be able to offer enhanced project feedback, costed into their normal service.
Should clients not wish to avail themselves of the obvious (to me) benefits, then the equally obvious question would be: why not? There are circumstances where the developer goes on to own and manage the project, so the performance in use is obviously of considerable importance in business terms. But even where a developer sells on, is there not a case to be made that a process of feedback and learning would certainly lead over time to improved customer satisfaction?
There are obstacles, of course. The fragmented design and build process makes it difficult to maintain the necessary continuum through the project lifecycle. We are also given to understand that insurers are not keen to encourage scrutiny that might reveal liabilities they would rather leave undiscovered.
But establishing that "golden thread" through any procurement process is an outcome of the Hackitt Review on which we must deliver. And of course insurance companies have the most to lose in covering the cost of flood, fire and loss of life if we do not overcome the climate emergency.
There are innovations we can pursue as a consequence of the virtuous cycle of post-occupancy evaluation. Performance-based procurement of professional services and construction are opportunities for a win-win through empirical measurement of selected outcomes that drive improvements for businesses and customers alike.
For the professions, that would be the sure-fire way of overcoming the common complaint that their contribution is undervalued.
Many, if not most, housing developers do not use the RIBA standard terms of appointment – they have their own. But don't let that stop you engaging with your professional team to establish, through the Plan of Work.
It is a methodology by which you can identify the outcomes that matter to you, discern through each stage of the project lifecycle whether and how it can be delivered, and in the end test whether it has been carried through. What's not to like about that?
Benjamin Derbyshire is chair at HTA Design LLP and Immediate Past President of the RIBA