Deciding what it is, measuring it, and then making it happen feels like a long road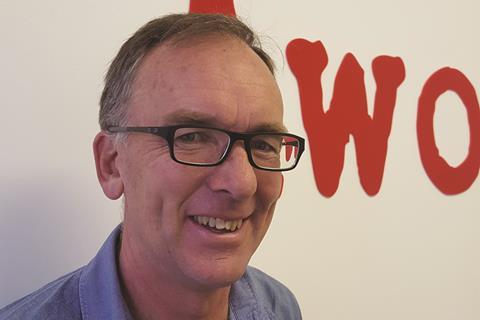 The London Sustainable Development Commission is leading some interesting work on social value in regeneration and is drawing together practitioners to help them frame policy approaches that might be able to be used by the Mayor of London.
It seems self-evident that the housing sector, in all its guises, should care about helping to generate positive outcomes for society
The Social Value Act in 2012 brought in the idea of securing social value through the procurement of services by the public sector but didn't cover developer procurement or capital works.
However, as it becomes something of an industry, it is starting to be used by public authorities in their procurement more generally. Increasingly some building contractors are starting to use it to gain competitive advantage as they can win tenders and improve margins based on the extra points gained in tender evaluations for delivering social value.
And it is even creeping into planning policy. The London Borough of Islington is requiring office developers to include a minimum 10% of affordable workspace in new schemes. The council take a long lease on the affordable workspace element and then procure operators for that based on the social value they can deliver. Social value becomes an extra benefit rather than a way to get a bad project through the planning system.
The National Planning Policy Framework (NPPF) doesn't mention social value but it does talk about social wellbeing and about social gains and benefits, including specifically in relation to estate regeneration.
But what is social value? We all have an idea about it being things that are good for society. But who decides? And how are those things then valued? Should they even be valued?
There is a gulf in approaches here. Many organisations, including the consultants earning fees from this, local authorities trying to further political objectives and impact investors trying to compare the relative merits of competing investment opportunities are attracted by the merits of a top-down, one-size-fits-all approach for its administrative convenience and comparability.
But most communities, when asked, have very different ideas of what is important to them and so there is a strong—if often voiceless—lobby for making social value bespoke to each place and this is generally regarded as best practice.
Social value is generating a bit of an industry led by organisations like Social Value Portal and with an increasing number of other players like RealWorth and Impact Social Value Reporting.
In this new world the talk is of TOMs (Themes, Outcomes and Measures) with the themes being around jobs, growth, social benefits and the environment. They are mainly 'good things' but they are only a part of the wider potential of social value, and people of different political persuasions would have different views on what should or should not be on the list. And the list is also heavily influenced by what can be easily measured.
So there are 56 different measures in the sector specific measures introduced this year for real estate which include things like occupier satisfaction, but not community wellbeing or social capital, and include volunteer time on keeping green spaces clean but not biodiversity net gain.
In other approaches organisations get to pick a handful of measures that either seem important to them or that they might think are easy to measure and the data on these is then collected and usually presented in attractive graphics.
Down that route lies the very real spectre of social wash and organisations chasing the wrong targets.
Best practice is to be project specific, and to decide what is important, and therefore what will be measured, with the stakeholders involved – principally the local community.
This is harder, particularly for profit driven developers who have bought a site with a clear idea, and development appraisal, for what they want to do with it.
An alternative community based approach is to measure outcomes rather than outputs (and some of the TOMs measures are inputs, not even outputs, like whether you have done a post occupancy evaluation, not whether the outcome is any good).
Government measures social capital, social cohesion and wellbeing, which seem like the key social outcomes for most, if not all, forms of regeneration. This is an approach that could be incorporated in policy and applied to regeneration projects with feedback loops to allow continuous improvement.
And the likely context specific drivers of these outcomes would be developed with the local communities likely to be impacted. This might radically transform the top down preconceived plans for regeneration, and probably for the better.
In the world of TOMs we will have some kind of idea of how many apprenticeships have been created but no idea of whether they have benefitted either the people involved or wider society.
And we'll be able to monetise most of these TOMs measures but, as someone from Clarion, a leader in this field, said, we end up with a pound note number that is meaningless, even to us.
Clarion has recently been certified by a pan-European organisation that accredits affordable housing providers in the hope that this will help it attract impact investment but the social criteria needed for the certification is even more limited than the TOMs.
It seems self-evident that the housing sector, in all its guises, should care about helping to generate positive outcomes for society. Whether it is developers keen to get competitive advantage in buying public land, or getting through the planning system, or just being seen as good corporate citizens rather than the greed-driven, untrustworthy image they currently have. Or housing associations for whom this should arguably be their reason for being or community-led housing organisations for whom this is second nature or local authorities for whom this is why they exist.
But deciding what social value is, measuring it, and then making it happen through both public policy and organisational adoption feels like a long road for the sector, but one we are almost certainly going to have to travel.
Chris Brown is executive chair and founder of Igloo